Increase Frontline Engagement & ROI
Impact Multiple Business Metrics
Your frontline team is the engine that creates revenue and profitability. With SparkPlug, you can streamline operations and run incentive programs on autopilot.

The impact to team engagement will create a positive lift in sales, retention, and customer satisfaction.
Boost Team Engagement
SparkPlug allows you to create engaging incentive programs for your sales team, with rewards for achieving certain sales goals or milestones.
Brand-Sponsored Incentives
Partner with brands in real-time and approve incoming brand incentive requests. Motivate and engage your team without spending internal budget.
Skyrocket Team Retention
Motivate frontline staff with rewards. With automated tracking of incentives, you can focus on running the business while keeping talented team members.
Monitor and Optimize Sales Performance
SparkPlug enables you to monitor your team's performance in real-time and analyze their sales data. With this data, you can identify the strengths and weaknesses of each frontline employee, as well as track their progress towards achieving sales targets. You can better manage your team, identify areas for improvement, and optimize their performance.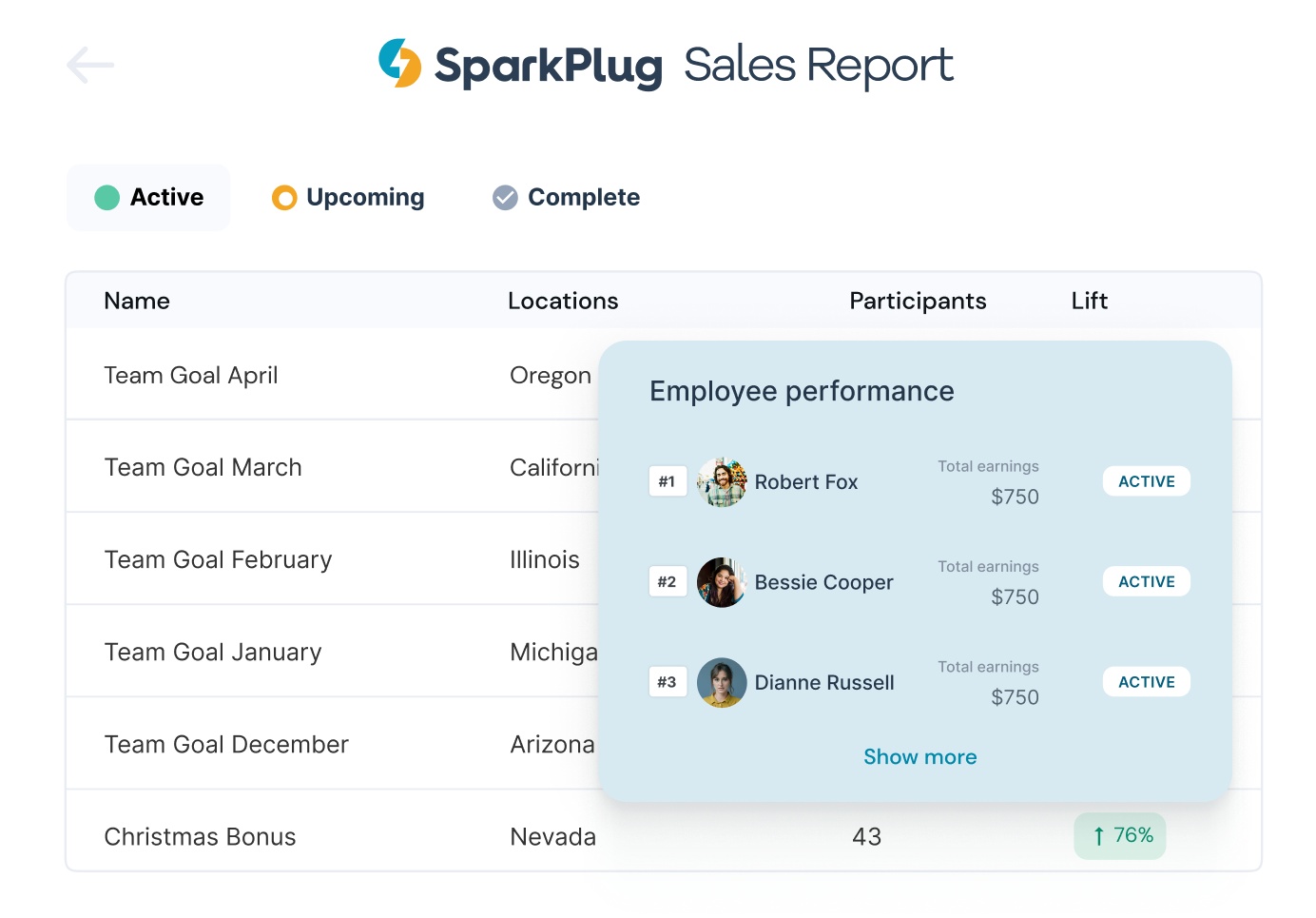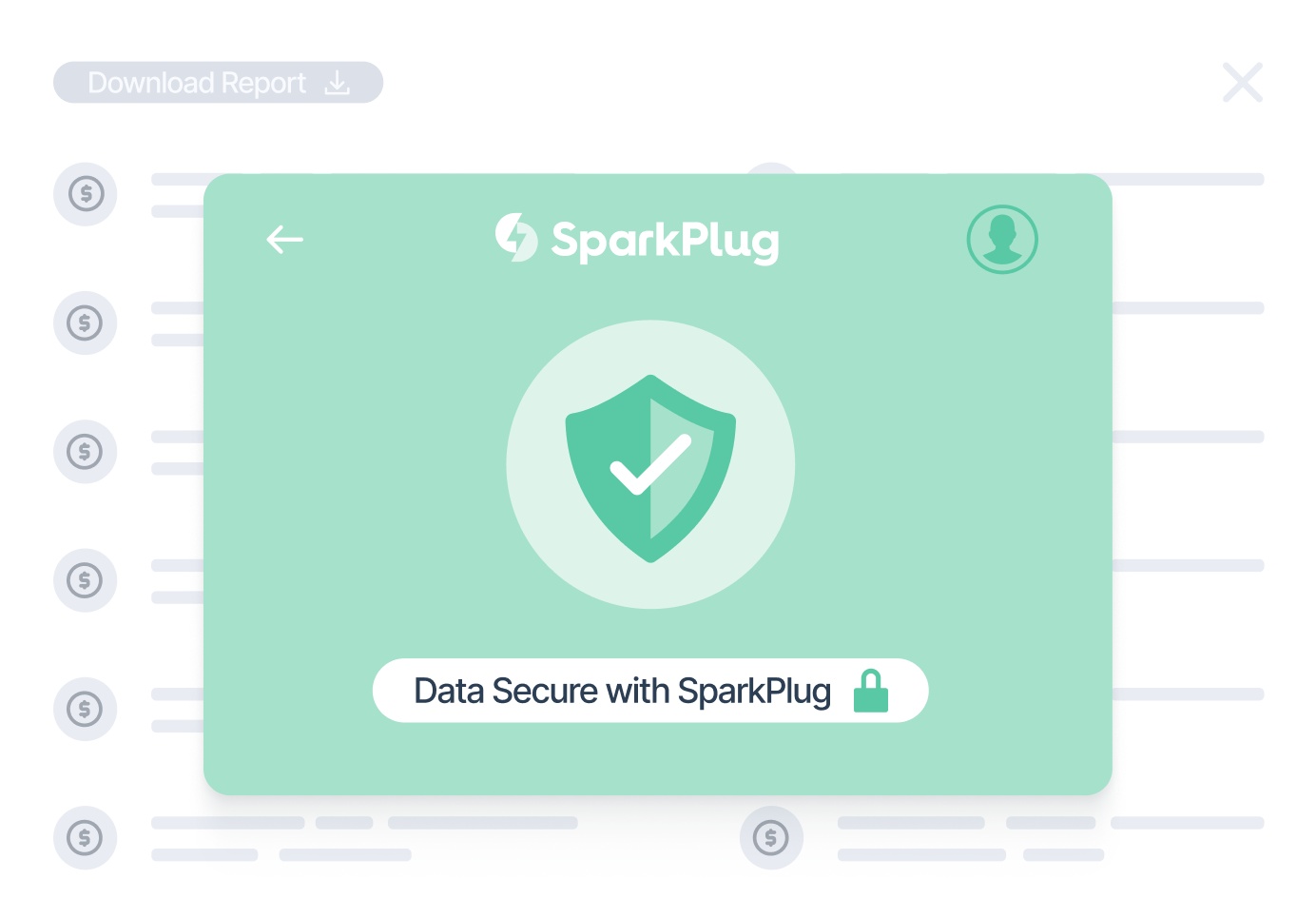 Securely Integrate with Your Point of Sale
From the moment you connect to your POS, data is encrypted and safe. SparkPlug uses bank-level privacy and encryption. Your data remains totally under your ownership and control. Brands cannot see retailer inventory data, only sales performance of their agreed upon incentive campaigns.
Your Secret Weapon in Employee Retention
Maybe you've tried everything to improve retention. Other methods are like putting on a bandaid instead of addressing the root cause. Giving employees incentives with SparkPlug creates an environment of recognition and encouragement. That's exactly the boost your employees love and will stick around for.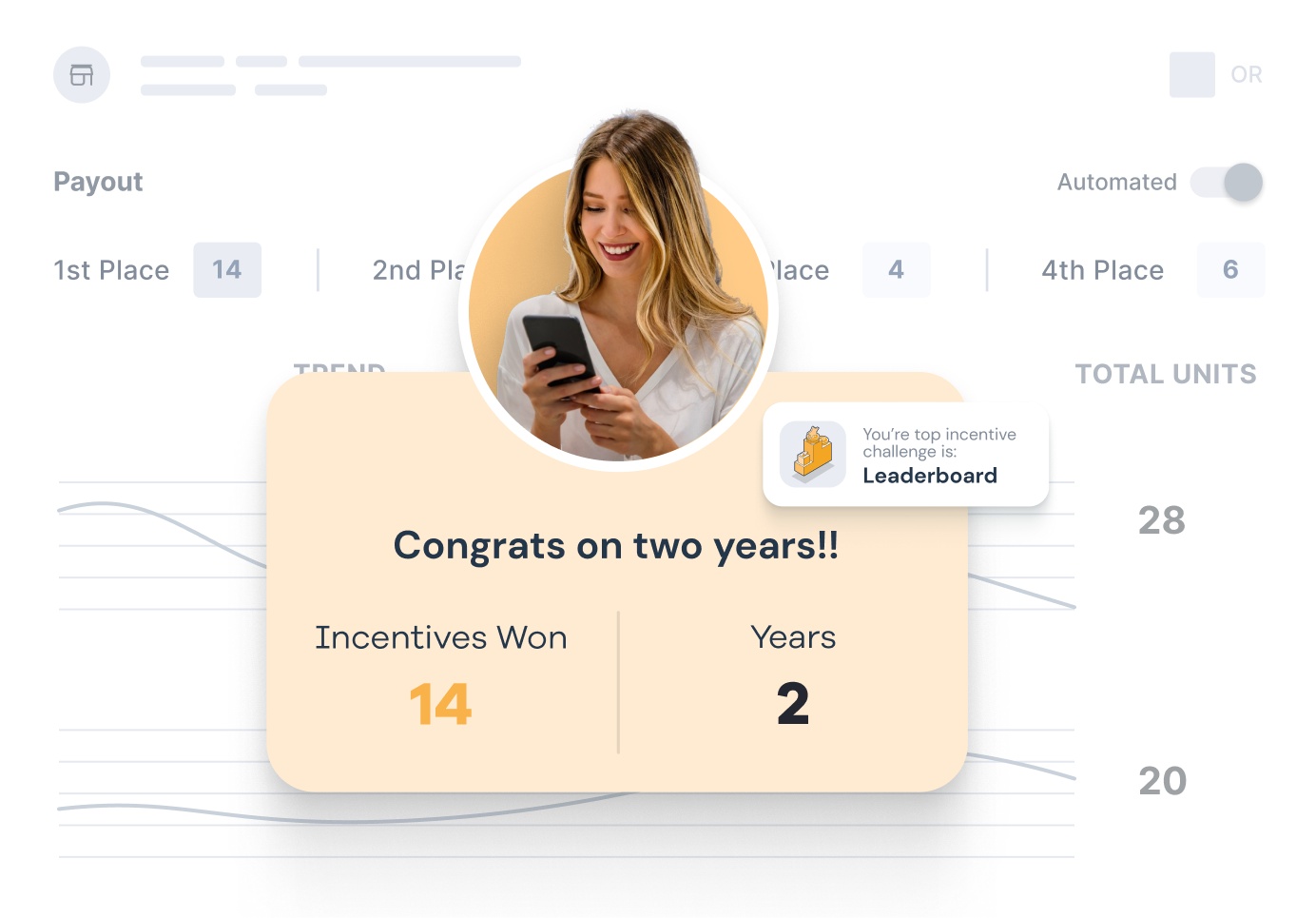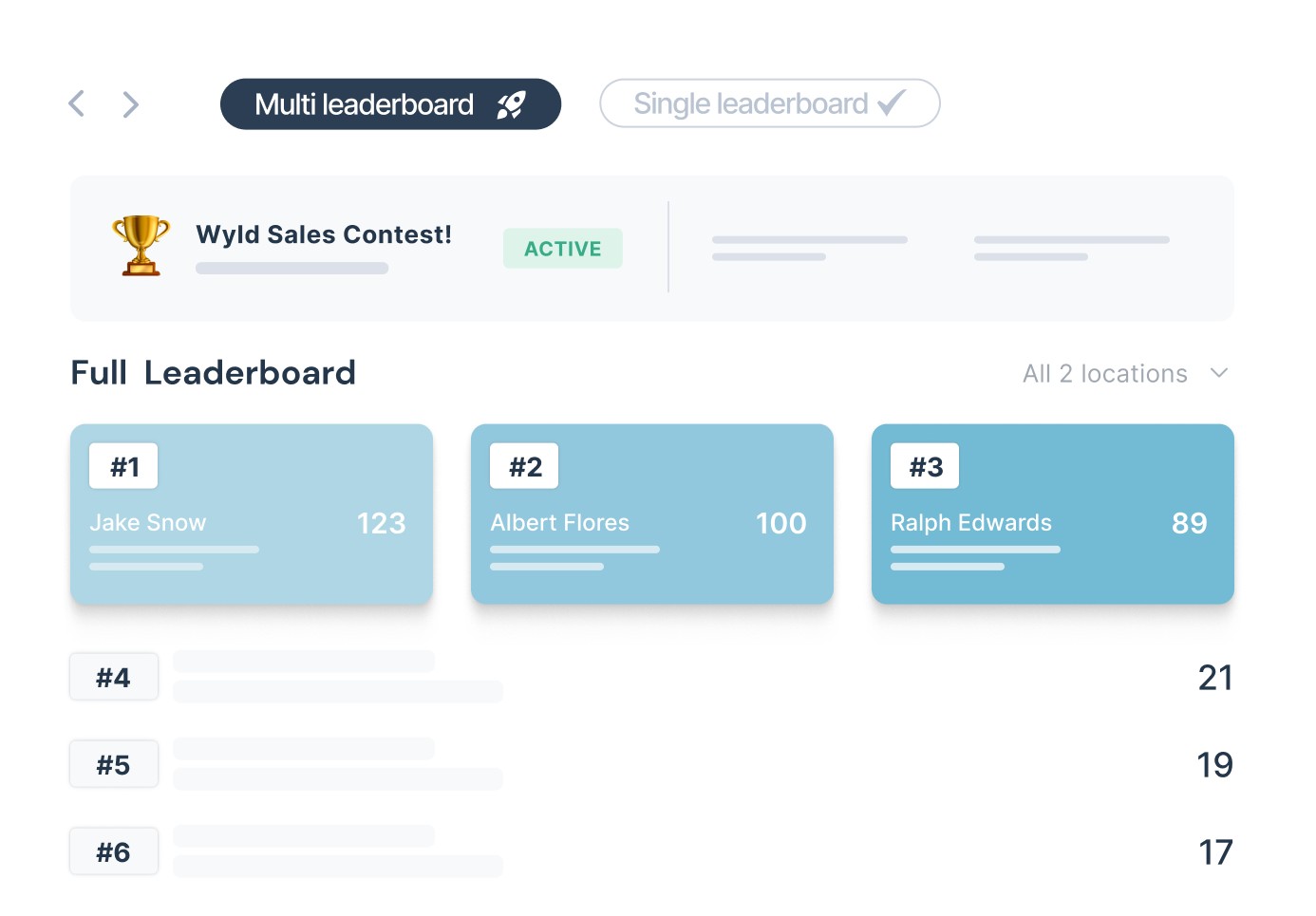 Customize and Automate Employee Incentives
With SparkPlug, you're in the drivers seat with the ability to customize incentives by location or team. Personalize incentives to your business goals and select from commissions, leaderboards, or goals.
Everything is automated, from real-time sales tracking to instant reward payouts via text notifications.
Build Relationships with Brand Partners
SparkPlug allows you to build stronger relationships with your vendors and team by launching brand-sponsored employee incentives. You stay in control of proposed brand incentives with approval at the click of a button.
Brands pay for the rewards while you get happier employees and increased sales volume.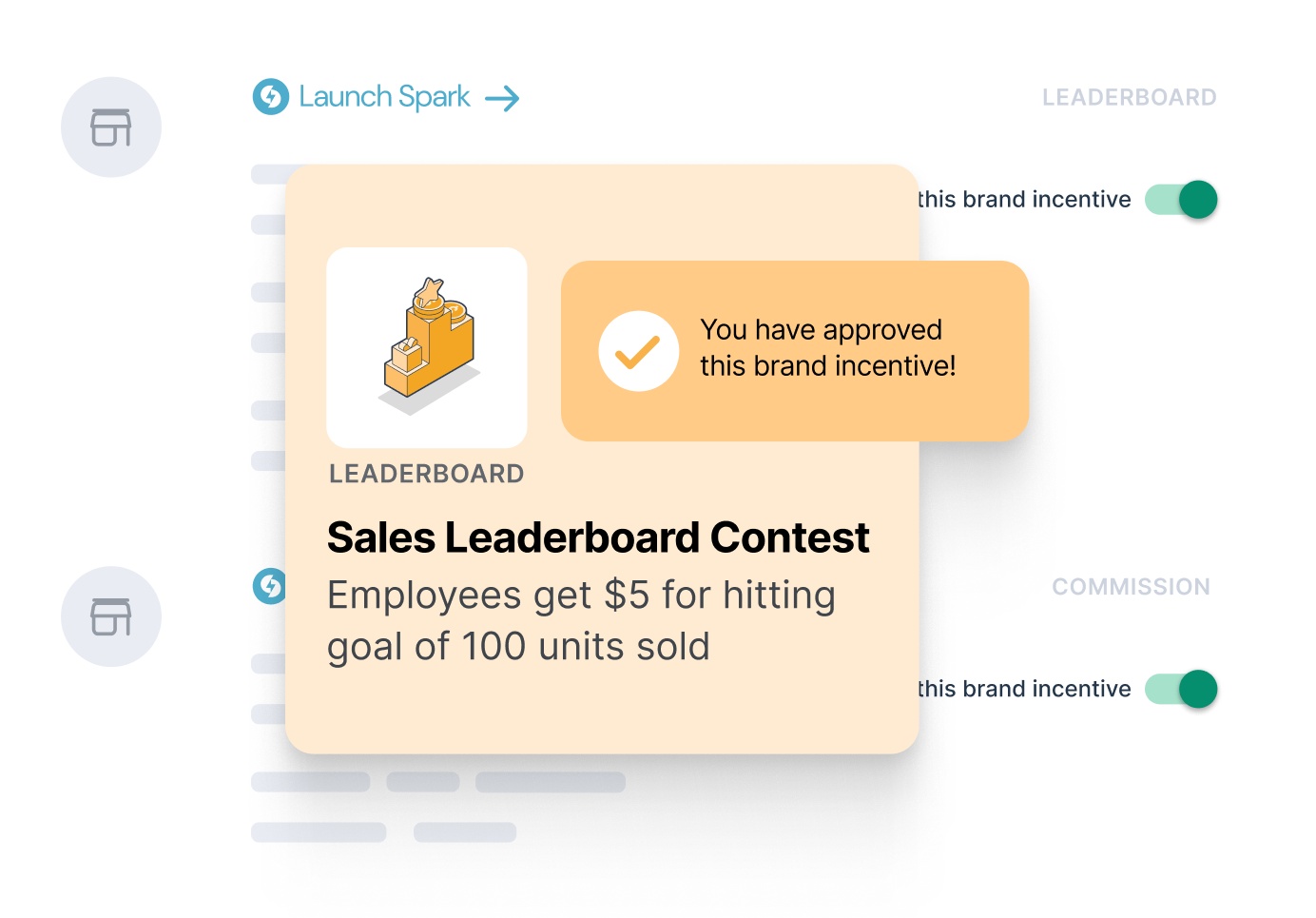 Business Owners
Love SparkPlug
Business owners and their teams are amazed by how seamless and effective it is to run incentive programs on SparkPlug. The results speak for themselves:
"We have thoroughly enjoyed using SparkPlug! I enjoy that the employees are easily able to check where they're at in the standings. It is also a good way to increase upselling in a natural way."
— AJ Hunt
Area Director, The Peak
"I really like how I can track my progress during the incentive period. As I become closer to a milestone I think more about the benefits of the product and how it might appeal to my customers!"
"SparkPlug has proven to be an effective tool in managing incentives. Our employees love the tracking and who doesn't love being rewarded! Incentives are a great way to grow the business and SparkPlug makes it easy."
— Denise De Nardi
Chief Sales Officer, Native Roots
"SparkPlug has been an extremely motivating platform for me as a salesman! It has helped me afford gifts for Christmas with the extra rewards and makes work a bit more fun!"
Frequently Asked Questions
Does SparkPlug have tools for any type of businesses?
Yes, SparkPlug can work across any type of retailer or restaurant. Simply connect to your point of sale and you can automate incentive campaigns with the SparkPlug platform.
Sparks are the term for incentive campaigns running on SparkPlug. Any brand, manager, or operator can create a Spark and approve pending Sparks.
How do businesses work with vendors for incentives?
Vendors and brands can easily submit draft incentives to partnered retailers and businesses. Once the manager or admin at the location approves the campaign, it can start running immediately. Employees at the location can participate in any available incentives.
Incentives are easy to manage from a centralized dash board on SparkPlug. Employee performance in active incentives are automatically tracked in real-time. Available contests and reward payouts are sent on autopilot to employees via text messages.
How does SparkPlug compare to other incentive software providers?
SparkPlug is unique in 3 ways:

1. Everything is automated vs the manual method of other platforms.

2. Employees constantly mention how seamless it is for them to participate in incentives and claim their rewards.

3. Our customer support is unmatched. Everyone from employees to operators are answered quickly and rave about our customer support team.
What kind of resources does SparkPlug provide businesses?
SparkPlug works closely with each business to onboard, launch campaigns, and report on ROI. Our customer support team is actively involved in making sure every customer has success with the SparkPlug platform.