Unlock Frontline Influence:
Boost Sell-Through and Engagement with Incentives
SparkPlug is the first sales incentive software purpose-built for retailers and brands to engage frontline teams to hit sales goals while increasing employee engagement.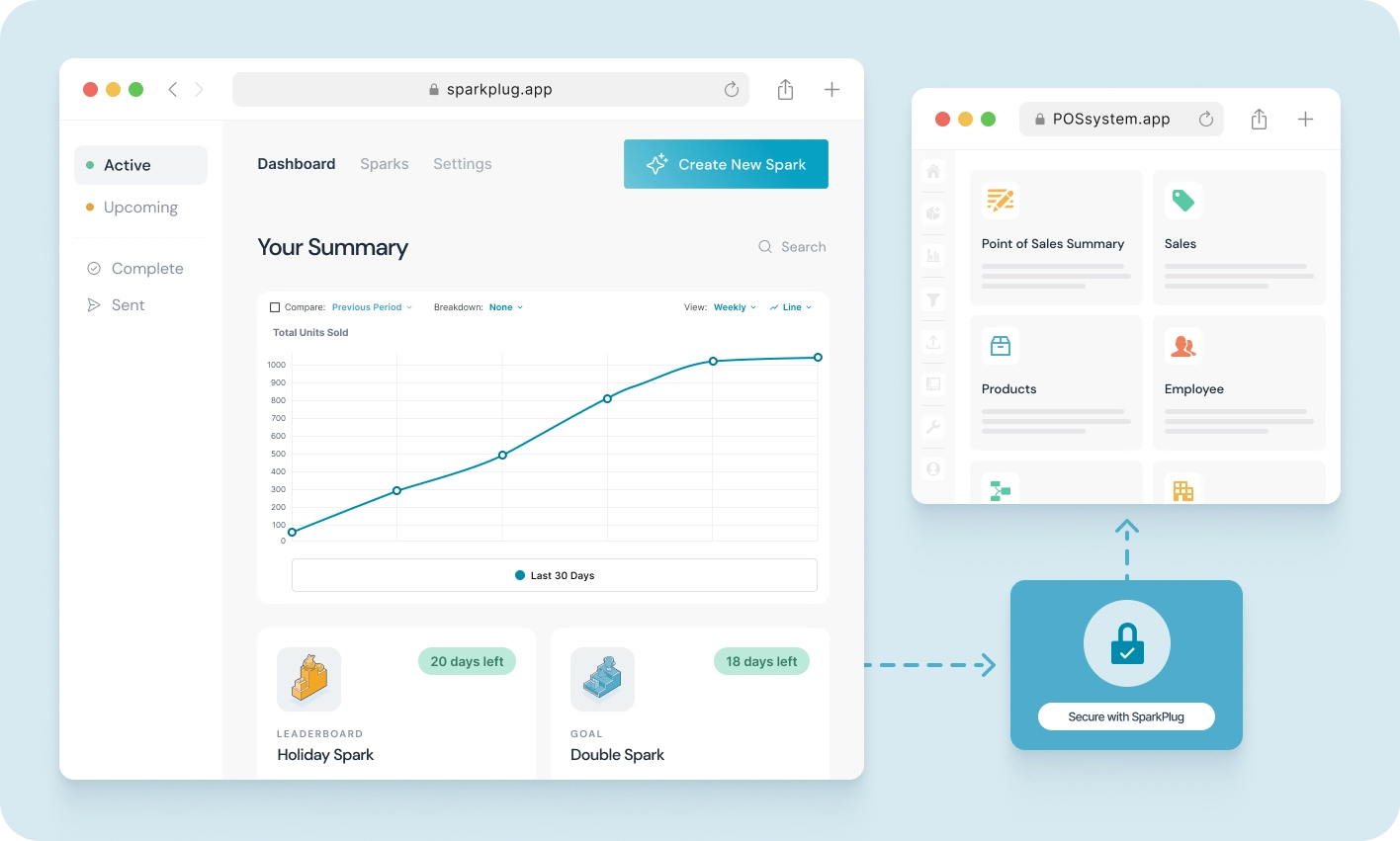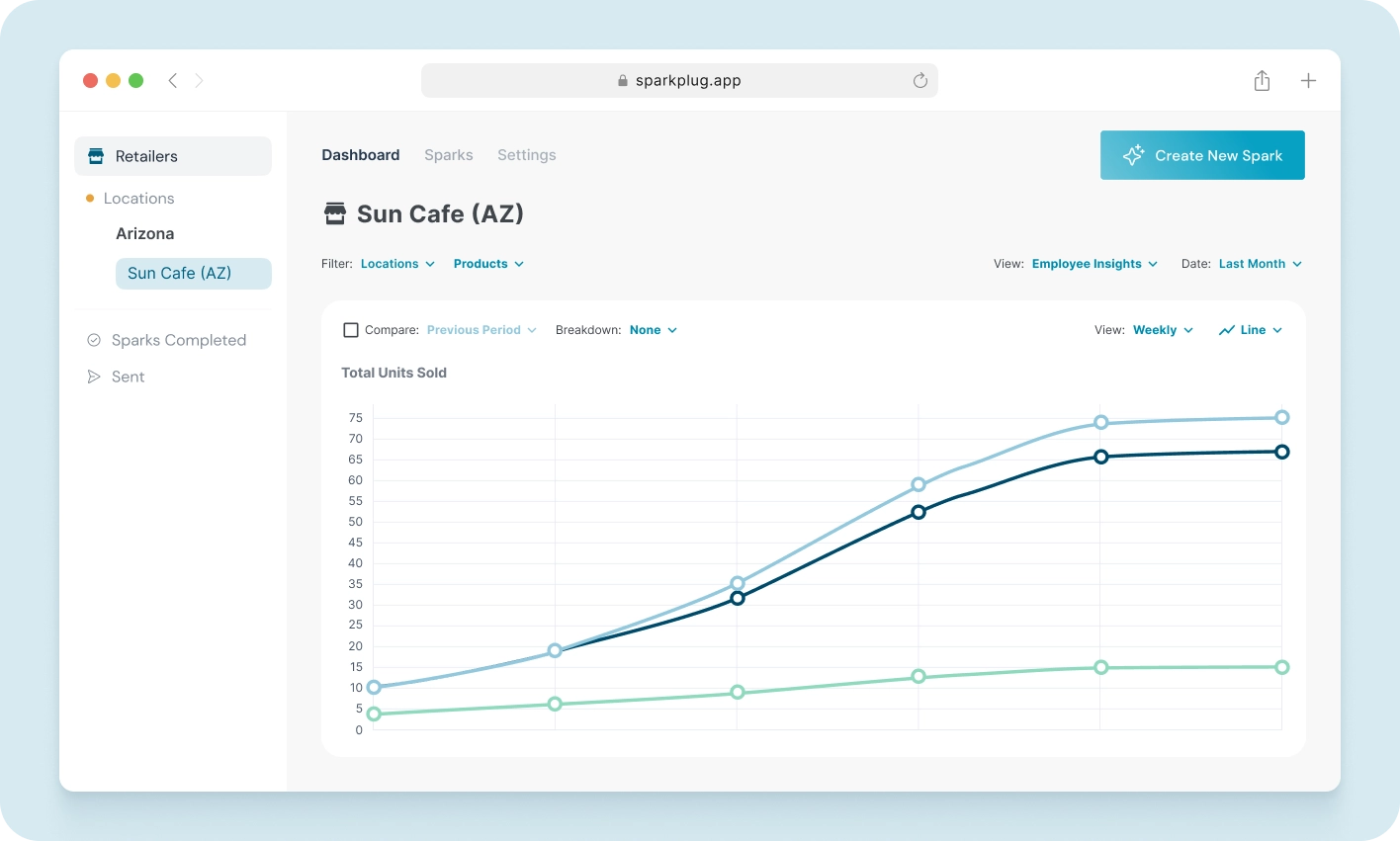 Achieve Metrics You've Only Dreamed Of
Everything you need whether you're a retailer, brand, or restaurant. Hit sales goals and impact multiple business metrics with the power of frontline incentives. See the exact ROI of incentives with SparkPlug's robust reporting dashboards and reports.
Average increase in sales lift
Average reduction in quarterly turnover
Rewarded in employee cash incentives
Powering 2,500+ Retailers and 500+ Leading Brands
Retain
Employees
Keep your team engaged and retained for the long-term.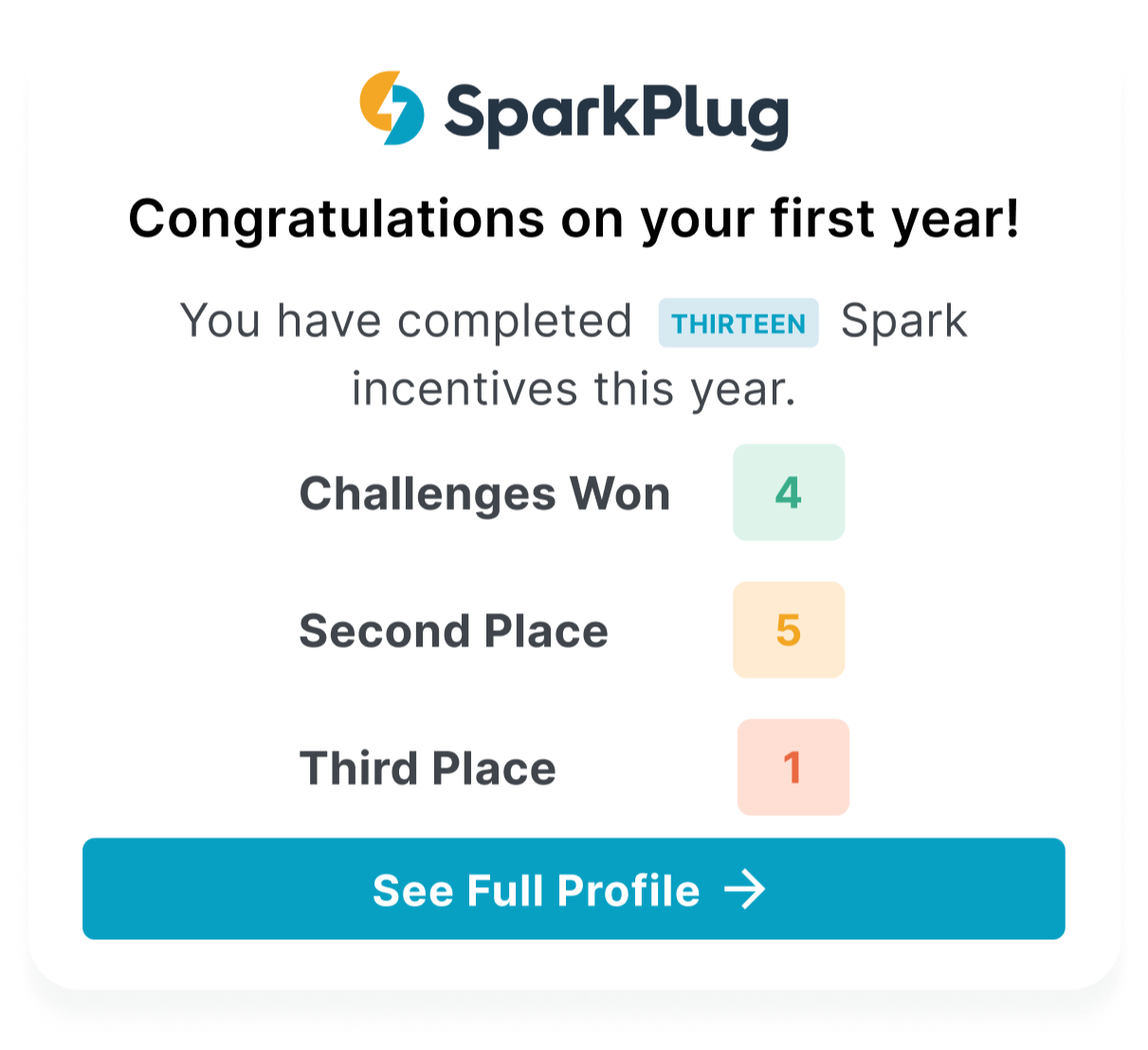 Increase Sell-Through
Be the hero who makes an impact in sales velocity with clear ROI from incentives.
Incentivize Sales Results
Gain influence at the point-of-purchase with frontline sales contests.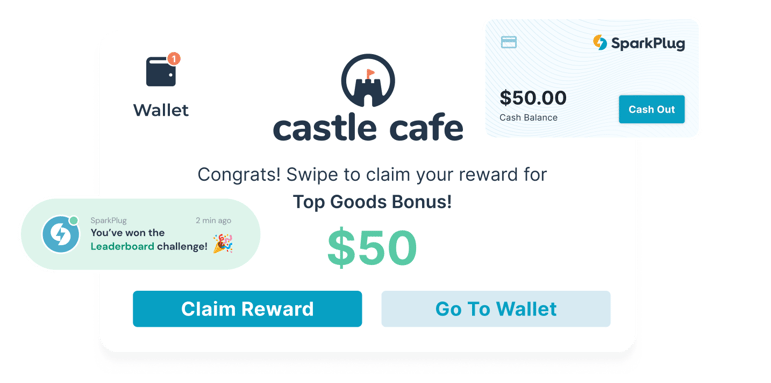 Effortless Integration
Securely connect to your POS for daily real-time analytics and rankings.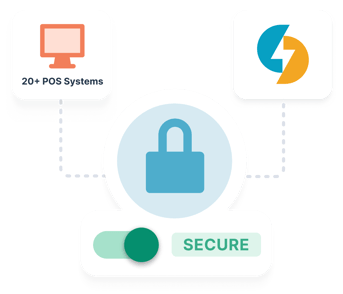 Easily and Securely Integrate with Your Point of Sale System
SparkPlug uses bank-level security to protect your data. You remain in control and can select which incentives to approve.
Become the Champion Your Team Deserves
With SparkPlug, everyone wins – from employees to retailers to brands. As a retail operator, you'll have less on your plate while being the champion by boosting profits and rewarding your frontline employees.Brand marketing, operations, and sales managers can accomplish higher ROI than ever before by creating influence directly at the point of sale.
Here's what they have to say about SparkPlug.
"We have thoroughly enjoyed using SparkPlug! I enjoy that the employees are easily able to check where they're at in the standings. It is also a good way to increase upselling in a natural way."
-AJ Hunt
Area Director, The Peak
"I really like how I can track my progress during the incentive period. I think more about the benefits of the product and how it might appeal to my customers!"
"SparkPlug has proven to be an effective tool in managing incentives. Our employees love the tracking and who doesn't love being rewarded!"
-Denise De Nardi
Chief Sales Officer, Native Roots

Brendan Schumaker
Supply Chain Manager, Bloc
See SparkPlug in Action