The retail industry has seen many shifts over the past few years, especially as shopping behavior changes back to more in-store activity.
As we look at the year ahead, there are trends that will impact retailers and brands significantly.
We asked retail experts to share their predictions for what will shape retail in 2023.

SparkPlug's COO and Co-Founder, Jake Levin, has seen firsthand how the industry has evolved. In this video, he shares his predictions for 2023:

Digitally-Enabled In-Store Experiences
Retail and restaurant chains will increasingly use virtual and augmented reality technology to enhance the in-store shopping and dining experience for customers. Industry leader IKEA recently introduced a virtual reality app that allows customers to visualize how furniture will look in their home before making a purchase. According to a survey by PwC, 72% of consumers say that they would be more likely to shop at a store that offers a personalized, immersive experience that leverages innovative technologies such as virtual or augmented reality.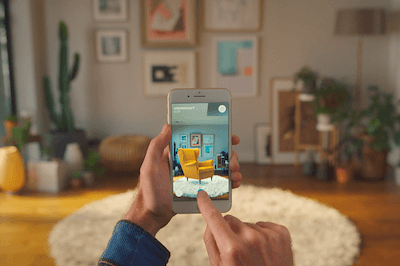 Increased Focus on Employee Retention
The ongoing labor shortage brought on by COVID has highlighted the importance of talent retention for businesses in the retail and restaurant industries. Faced with the rising costs of high employee turnover, these businesses recognize that a motivated and engaged workforce is essential for long-term success.
Forward-thinking businesses will continue to implement various initiatives and programs to support and develop their top performers. Benefits typically reserved for knowledge workers will start to become more broadly accessible to hourly employees, including ongoing professional development opportunities, flexible work arrangements, employee wellness programs, and competitive salaries and benefits packages.
Data-Powered Talent Optimization
Retail and restaurant businesses will increasingly use data and analytics to optimize their workforce and better match employees with tasks and responsibilities that align with their strengths and interests.
Walmart has recently implemented a machine learning system that matches employees with tasks based on their skills and preferences.
According to a survey by Deloitte, 49% of HR professionals in the retail and restaurant industries say that they are using data and analytics to optimize their workforce.
More Gamification in the Workplace
Innovative retail and restaurant chains will continue to leverage behavioral gamification techniques to increase employee engagement and drive revenue. Whether these initiatives focus on sales performance, task execution, or professional development, technology leaders like DoorDash and Uber have proven the efficacy of using nudges, badging, and leaderboards to fuel growth.
According to a study by the Gamification Research Network, gamification can increase employee engagement and motivation by up to 50%.
Competition From Gig Platforms Will Force Flexibility
The gig economy has completely transformed the way hourly workers view their roles and responsibilities; in short, everybody wants to be an entrepreneur.
In 2023, businesses will continue to find ways to empower their employees and give them a sense of agency in their roles and work.
Retail and restaurant chains are already beginning to offer more flexible scheduling options to accommodate their employees' desire for balance and control.
Target, for example, has implemented a program that lets employees request flexible scheduling and select their own shifts using an online portal.

SparkPlug's CEO and Co-Founder, Andrew Duffy, sees a shift in independent retailers and DTC:
Independent Retailers Will Skyrocket
My prediction for retailers is that we will see the biggest explosion of new and innovative independent retail stores and concepts that we've seen probably in the past 20 years. The opportunity is there for new operators to take on increasingly cheap retail rental space, which, because of retail closings during the Pandemic, is still wide open and accessible for them.
DTC Will Need to Evolve to Retail
Most importantly, the comparative cost of starting up a retail operator or a retail facing brand is now comparable or lower than starting a DTC brand because the cost of customer acquisition for DTC has gotten so much higher. So in some ways, we'll see the reverse of what we saw in the post 2008 world, where a big recession drove a lot of people to start new side hustle businesses that they were going to kick up on their own in their garage.
A lot of those were DTC businesses because it was so cheap to start up. But now I think we're going to see the impact of this much cheaper environment for starting retail businesses, which a lot of potentially entrepreneurial people who have just been laid off from their big tech jobs are going to be diving into. So I think there's a lot of opportunity for those types of operators, and I think we're going to see a huge proliferation of new and innovative retail concepts as a result.



Retail Livestreaming Will Grow
63% of retailers in the US that use livestreaming expect a 10%+ growth in revenue over the next 2 years from the channel, according to Coresight Research.
⚡POWER UP: Combine the interactivity of livestreaming with the foot traffic power of flash sale promo codes, valid only in-store. See the example below of a livestreamed disappearing promo code that ends at high tide. This should inspire you to explore the power of real-time video activations combined with promotions.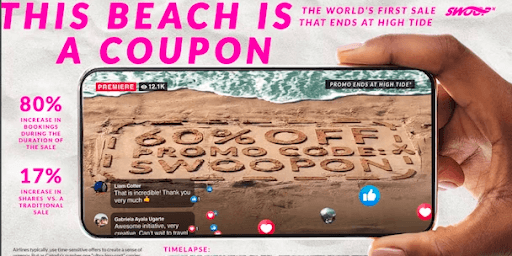 Retail Hiring Will Remain Strained

Retail will be the most difficult sector to hire for in 2023. Approximately 70% of retail job openings remain unfilled, according to the Washington Post. This is the highest of any industry, with manufacturing coming in 2nd at roughly 55%.