It is no secret that the beauty industry is constantly evolving. Every few months, a new beauty trend emerges and floods the market, selling out shelves at Sephora. In an industry with endless options, it can be difficult and time-consuming to discover the next new staple in your routine.
Fear not, we have done the heavy lifting for you. In this post, we will introduce five emerging and established beauty brands that are making a name for themselves.
Fenty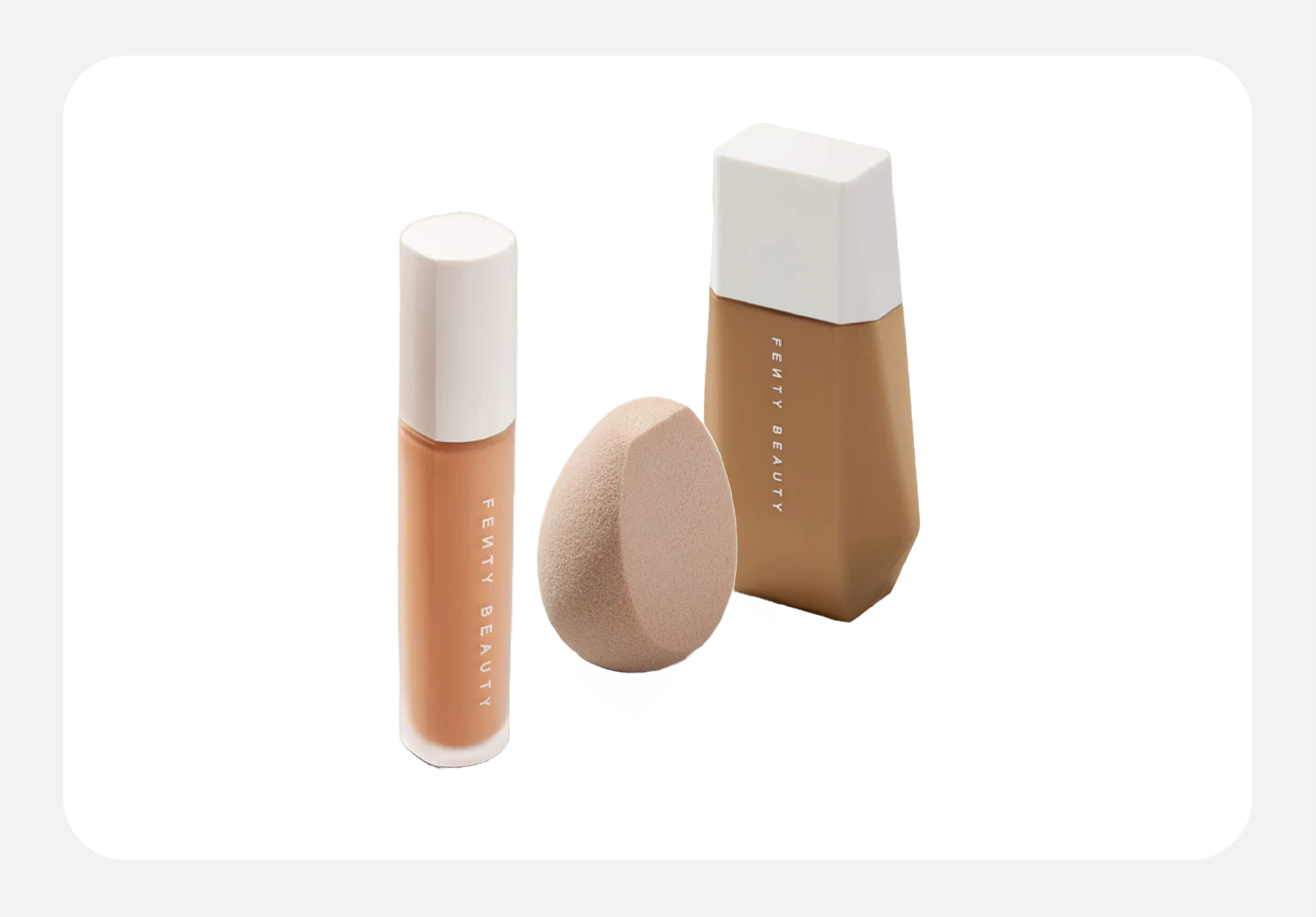 This beauty brand by Rihanna has recently been making waves in the industry, following the iconic 2023 Super Bowl Halftime show, where Rihanna notoriously reapplied her Fenty makeup mid-performance. The brand is known for its impressive shade range and has recently gained attention on TikTok for its Gloss Bomb Heat Universal Lip Luminizer + Plumper.
The brand offers a wide range of cosmetics that celebrate diversity and inclusivity. Fenty Beauty is known for its inclusive shade ranges, with foundations available in 50 different shades, making it easy for everyone to find their perfect match. Fenty Beauty has disrupted the beauty industry with its bold and innovative approach, empowering people of all genders, ages, and skin types to feel confident and beautiful in their own skin.
Rare Beauty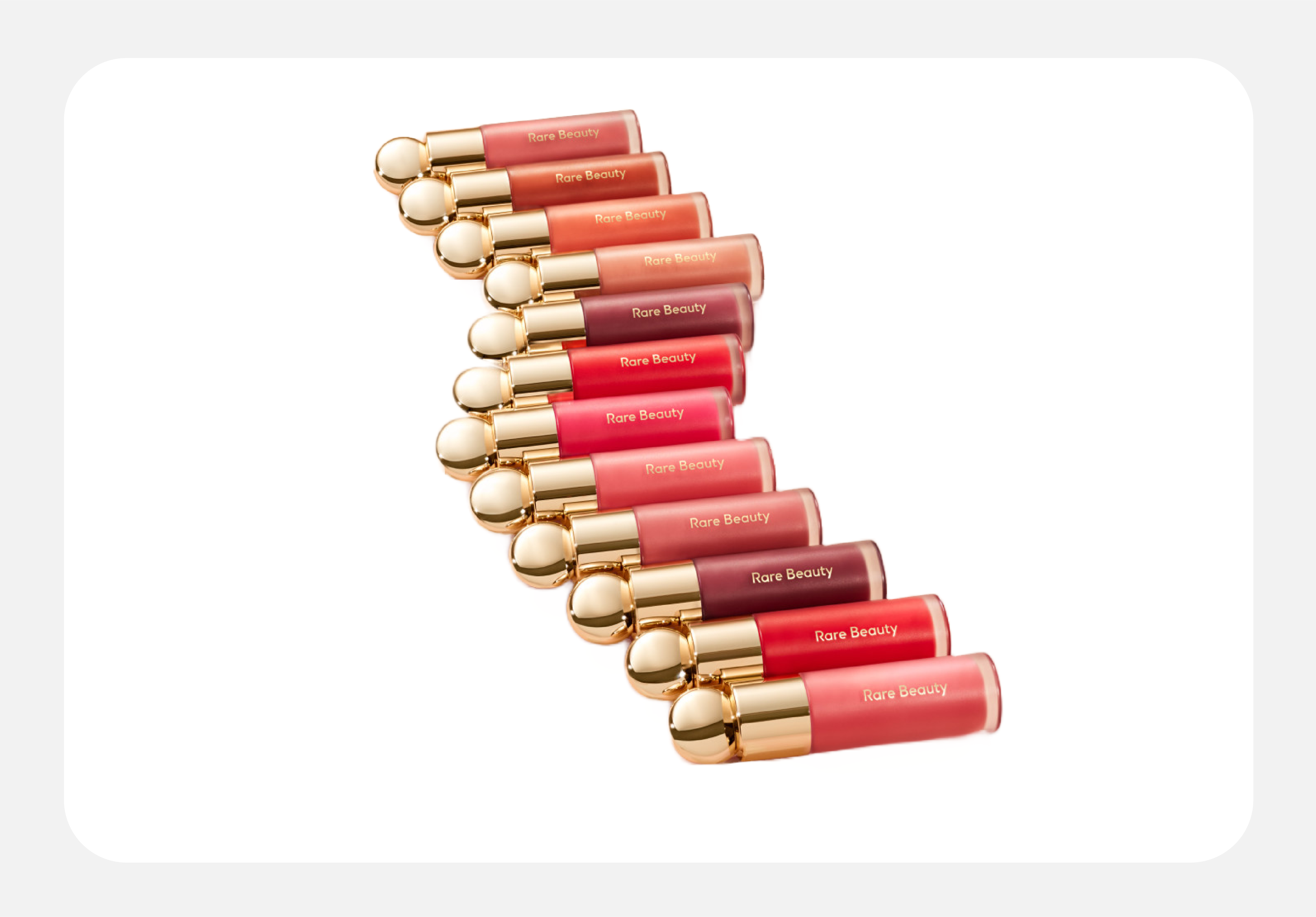 Rare Beauty is another celebrity beauty brand, this time by Selena Gomez. Launched during a time of many other celebrity beauty brands, Rare Beauty has stood against the rest and has gained a significant cult following despite other celebrity brands, such as Hyram and Addison Rae's, that have lost some interest.
The brand has gained a massive following for their natural hues and creamy consistencies, specifically with their viral blush. Login to tiktok and it will be hard to find a makeup tutorial where a Rare Beauty product isn't used. Selena Gomez has done a terrific job of crafting a celebrity brand that not only she is involved with, but fills in the gaps of exactly what our makeup bags are missing.
Futurewise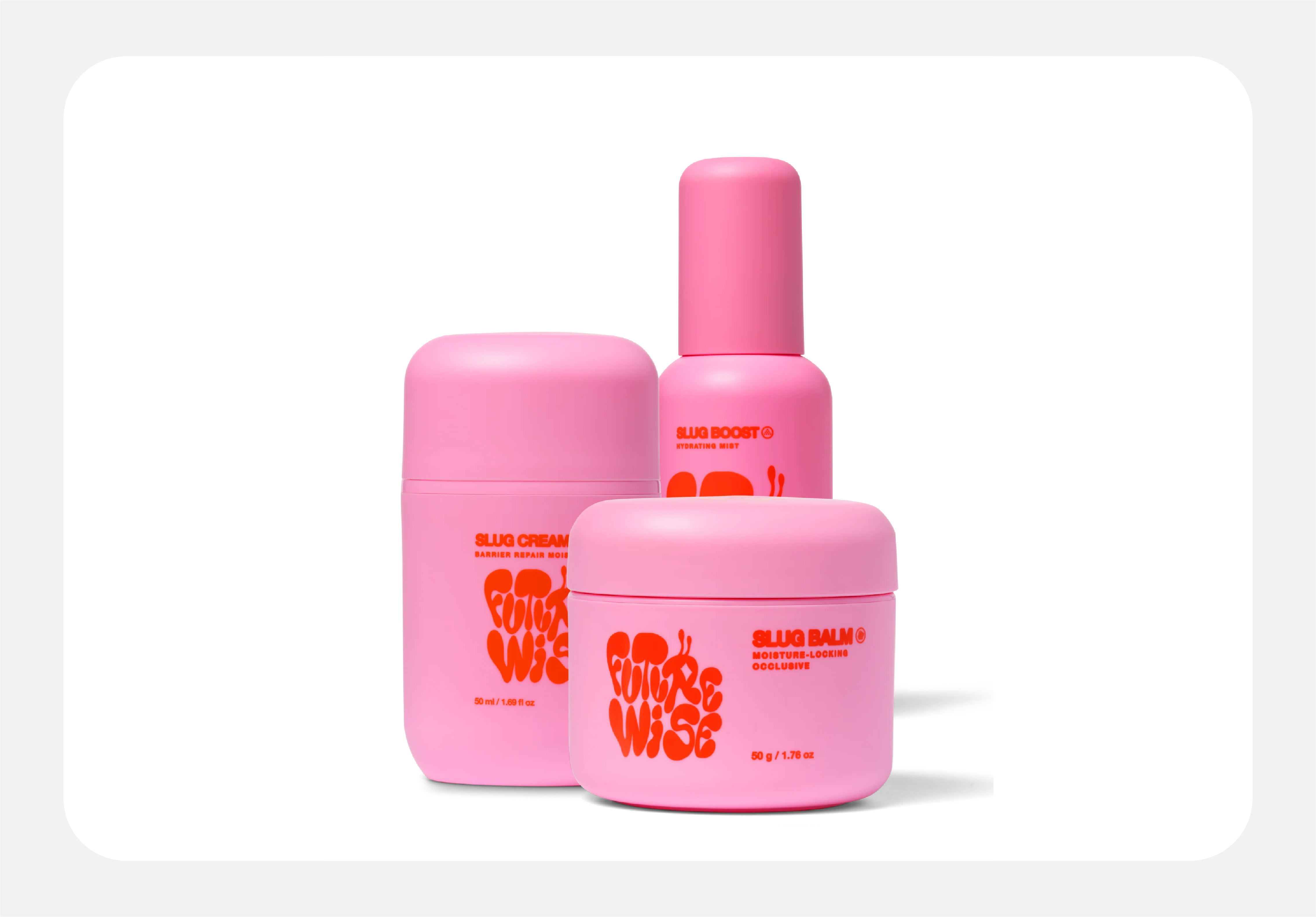 A year ago, slugging took the internet by storm. I know what you might be thinking, what on earth is slugging? It is basically a term to describe using an occlusive layer as the last step in your skincare routine to lock in moisture, typically done with Vaseline. In comes Futurewise, a skincare brand based solely around the act of slugging. With three products, Slug Booster Mist, Slug Cream and Slug Balm, Futurewise offers the perfect combination to hydrate your skin and repair your skin barrier.
Although slugging has recently taken the internet by storm, the act is not a new concept, According to Nylon "the act of layering hydrators and moisturizers, dates back centuries, as far as the 15th century when Native Americans used petroleum jelly cosmetically" says Futurewise founder "Since then, "slugging" has been a household practice within the Black community, among other communities of color."
Futurewise brings century old techniques into the present day with their loud and proud packaging and simple but effective formulas.
Phlur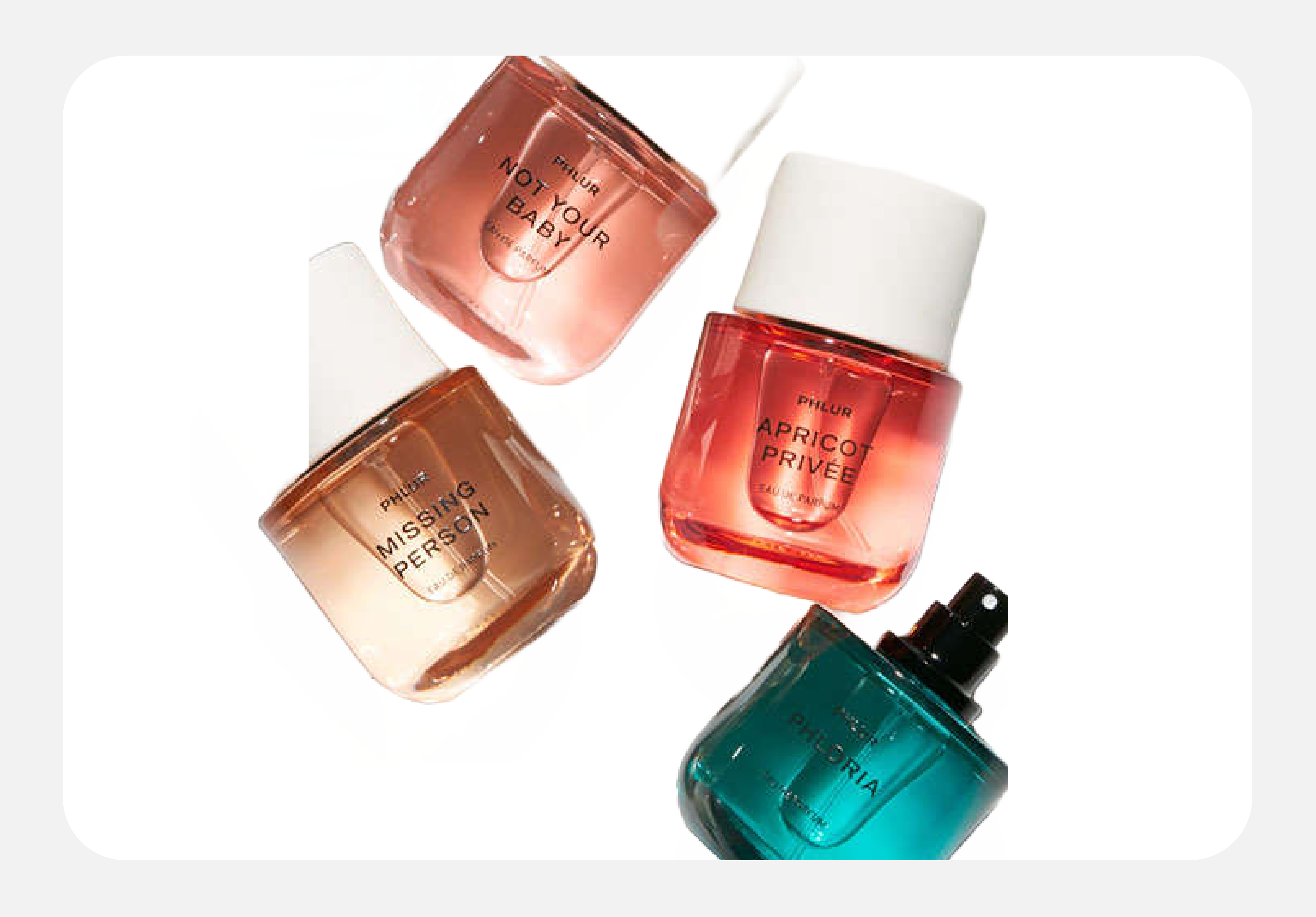 It is no secret that fragrance is having a moment. One brand at the forefront of the scene is "Phlur". Phlur gained popularity with their unique scents, specifically "Missing Person" which has taken social media and beauty publications such as Allure by storm.
Founded in 2015, Phlur "re-launched" in 2021 under OG Influencer, Chrishelle Lim's leadership. The brand relaunched with a singular product, Missing Person, but now have 11 scents available to shop on their site.
Missing person was created when founder Chrishelle was going through a divorce, the scent is meant to take the feelings of nostalgia, warmness and the comfort of being with somebody and bottling that up into a fragrance.
The scent was very successful for the brand after gaining attention from TikTok Beauty influencer Mikayla Nogueira. "TikTok was abuzz about Missing Person after Nogueira ordered her own bottle to see what all the fuss was about. When she posted about it in March, the brand sold out of a year's worth of inventory in 10 minutes, creating a 200,000-person waitlist, Lim said to the Glossy.
Golde
Golde is a beauty brand that offers a unique and refreshing approach to skincare and wellness. Known for their use of superfoods and plant-based ingredients, Golde products are designed to nourish and revitalize the skin from the inside out.
Their products range from face masks and serums to supplements, elixirs and matcha blends, all of which are created with clean and natural ingredients.
Golde is a black owned, superfood focused brand that takes the traditional beauty approach of outward beauty and focuses on ingestible nutritious and vegan products.
According to Glossy: Golde launched in January of 2017 with a single product—a powdered turmeric-and-coconut tonic—and has since developed 13 additional good-for-you SKUs. In just four years, the brand grew out of a one-bedroom Brooklyn apartment and now boasts a retail footprint that includes wellness shops and indie beauty sites to big-name commerce like Goop and Target.