Nashville, Tennessee has long been known as a hub for country music and Southern charm, but it's also quickly gaining a reputation as a foodie destination. With new restaurants popping up left and right, it can be overwhelming to decide where to dine. That's why we've done the research for you and have compiled a list of the top five emerging Nashville restaurants that you won't want to miss.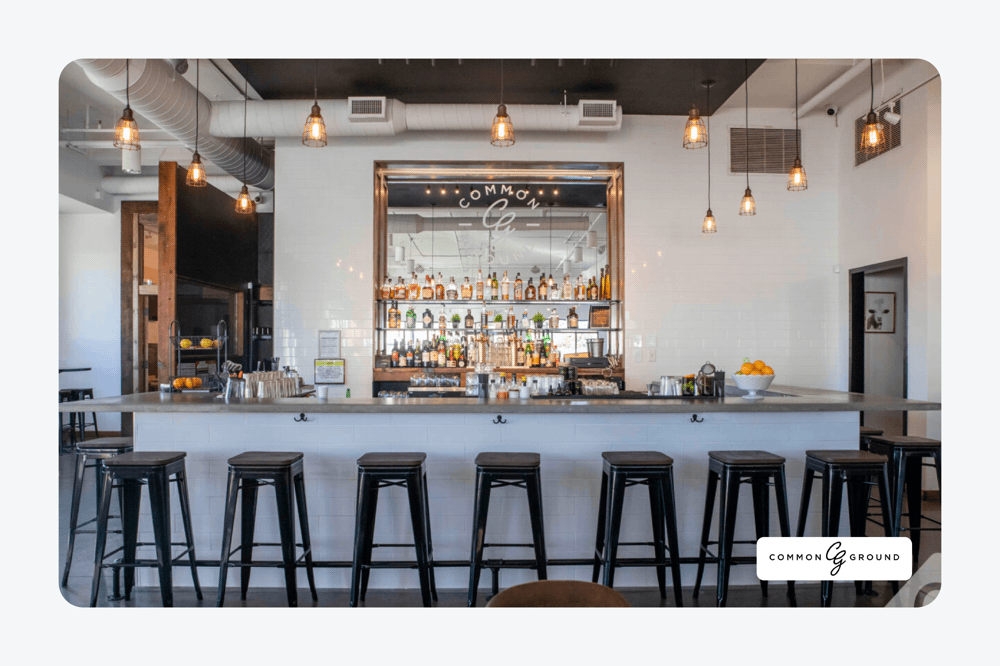 Opened in November, this restaurant has hit the ground running with some big names behind it. From their website: "Chef Eric Babula, formerly of Chicago-based 8 Hospitality, leads the culinary team. The beverage program consists of Wes Taylor, formerly of The Patterson House and M Street Entertainment; and Matt Ramos, a certified sommelier recently at Tony Mantuano's Yolan and Kayne Prime Steakhouse".
Common Ground makes elevated food approachable. Taking recognizable dishes and added signature twists (for example, want a caesar salad? How about a Miso caesar? In the mood for french toast? How about carrot cake french toast? Seriously, our mouths are watering) ensures you will have a dining experience unlike anywhere else.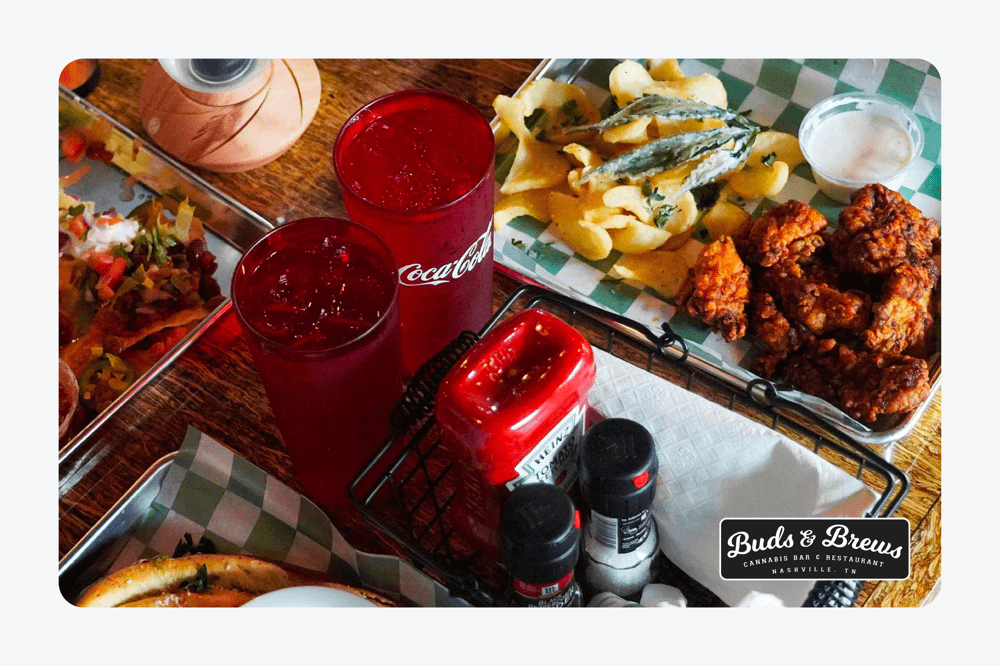 Buds & Brews is Nashville's first ever Cannabis bar & restaurant. With a laid back vibe, Buds & Brews offers 24+ different cannabis infused dipping sauces that you can mix and match with your main dishes. Don't know where to start? The menu offers multiple sauce pairings for each dish on their menu.
It's not just the sauce that contains cannabis. You can also get various THC drinks, edibles and gummies from their cannabis dispensary menu.
Not into cannabis? No worries, there is still plenty to enjoy at Buds & Brews. Everything by default does not contain cannabis. Allowing everyone to find something that fits them.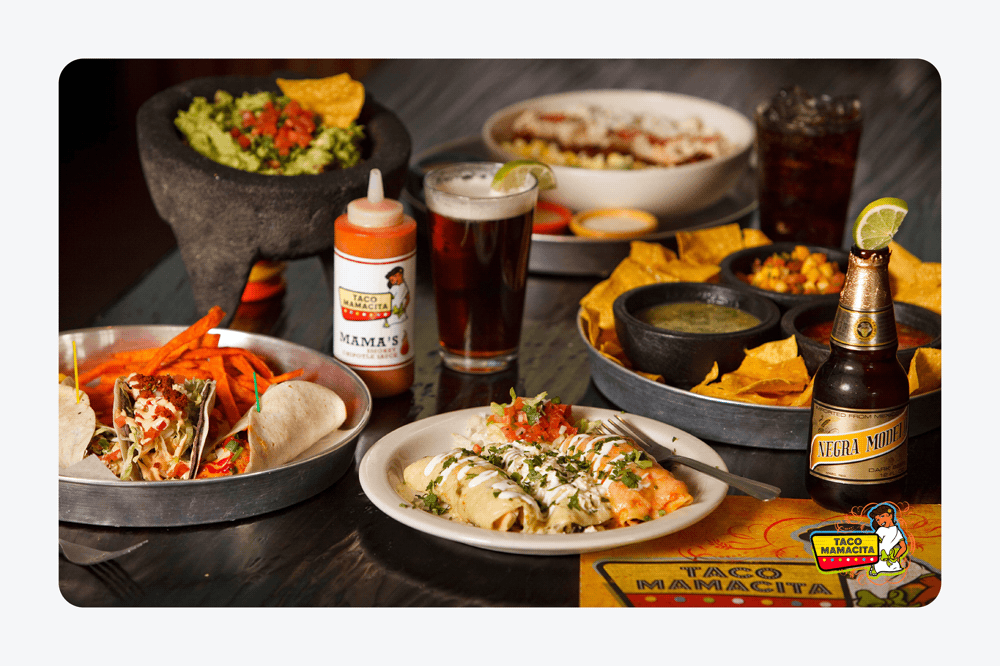 The concept of Taco Mamacita originated in Chattanooga and expanded to a Nashville location after the success of the inaugural restaurant. Taco Mamacita is created by the Monen Family Restaurant group who is responsible for other big names such as Milk & Honey, Hi-Fi Clyde's, Urban Stack, and Community Pie.
Their menu focuses on tacos (obviously), but also features soups, salads, and enchiladas all with a little Tennessee flair (Hot Chicken Taco anyone?).
From their site: "Our mission is to serve made-from-scratch, super-fresh, totally tasty eats and drinks in a fun, laid-back setting and deliver the most awesome customer service of all time to every guest, every time. It is our goal to give every customer, whether a first-timer or a regular, the best dining experience they have ever had each time they come to Taco Mamacita".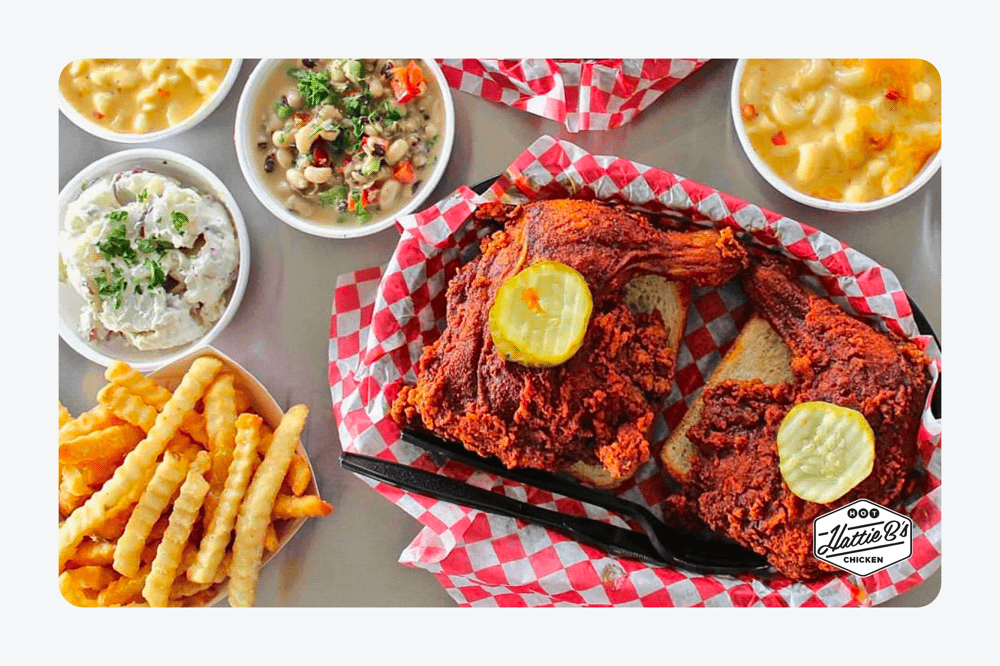 This one may not exactly be "emerging" as I am sure you have heard of it, but still want to give it the shoutout it deserves! Hattie B's is a famous hot chicken joint based in Tennessee, but now with locations in Alabama, Georgia, Texas and Nevada.
Hattie B's is the perfect place if you are looking for traditional comfort food with a notable name. Famous for their hot chicken, but offering many other types of heat (or no heat levels), you can find a plethora of traditional southern eats at Hattie B's.
Don't want to wait in line? Hattie B's allows you to place orders ahead of time (up to 3 weeks ahead of time!) for pickup to skip the long line.
Streetcar Taps is the new kid on the block having recently opened February 24th, 2023.
A mix between a gastropub/sports bar and a speakeasy Streetcar Taps is loaded with history. The establishment is located in the brick building that once housed Nashville's very first grocery store!
The menu is a take on elevated bar food based on the region. Po'boys made with brisket and fried chicken and hickory meats are what you can expect at Streetcar Taps.
The menu also features german meats as a nod to one of the founders german heritage mixed with southern flair.
Nashville's food scene is alive and thriving, and these five emerging restaurants are proof of that. They offer unique menus and dining experiences that showcase the city's culinary diversity and creativity. Each of these restaurants are bringing something new and exciting to the table. If you're a foodie or just looking for a great meal, we highly recommend checking out these Nashville hotspots!