The cannabis industry has experienced remarkable growth and transformation in recent years, and amidst this evolution, women have emerged as influential figures, shaping the past, present, and future of cannabis. Despite facing barriers and gender disparities, women have made significant contributions to the industry, leaving an indelible mark on its development. In this article, we celebrate the achievements of influential women from the past and present, highlighting their pivotal roles in the world of cannabis.
Pioneers of the Past:
Mary Jane Rathbun (Brownie Mary):
Mary Jane Rathbun, affectionately known as Brownie Mary, emerged as a cannabis activist during the AIDS crisis in the 1980s. As a volunteer at a San Francisco hospital, she began baking and distributing cannabis-infused brownies to AIDS patients, providing them with much-needed relief from their symptoms. Brownie Mary's compassionate acts drew attention to the therapeutic potential of cannabis and sparked conversations about medical marijuana.
Influential women of today:
Dr. Sue Sisley:
Dr. Sue Sisley is a leading figure in cannabis research and advocacy. As a physician and psychiatrist, she has dedicated her career to studying the potential benefits of medical cannabis, particularly in the treatment of post-traumatic stress disorder (PTSD). Dr. Sisley's pioneering work has challenged stigmas and provided evidence for the efficacy of cannabis in mental health care.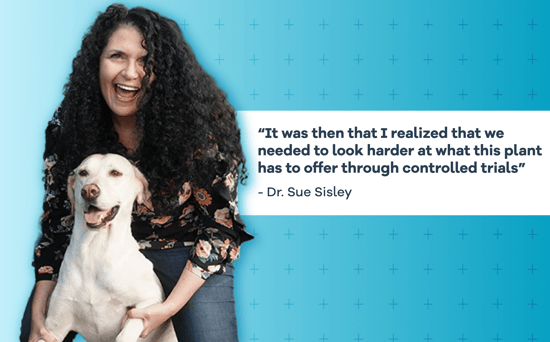 Jazmin Hupp:
Jazmin Hupp is the co-founder of Women Grow, a professional network that empowers women to excel in the cannabis industry. Recognizing the need for gender diversity, Hupp's organization fosters collaboration, education, and entrepreneurship among women in cannabis. Through Women Grow, Hupp has championed the growth of women-owned businesses and facilitated meaningful connections across the industry.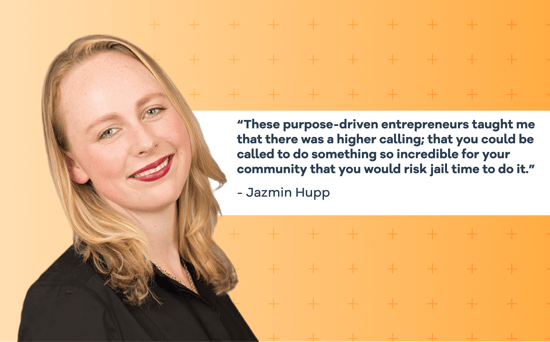 Wanda James:
Wanda James has made a significant impact in the cannabis industry as the first African American woman to own a cannabis dispensary in Colorado. Alongside her husband, James co-founded Simply Pure, a pioneering cannabis company committed to providing high-quality products and promoting social equity. She has been a vocal advocate for cannabis reform and addressing racial disparities within the industry.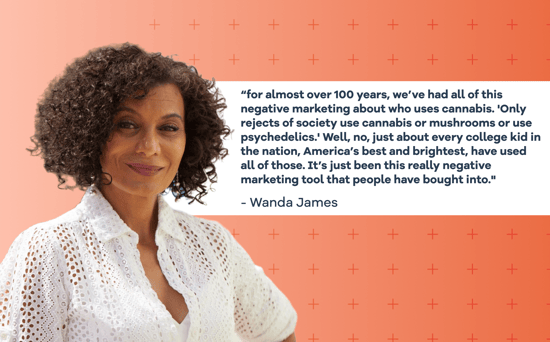 Nancy Whiteman:
Nancy Whiteman is the CEO of Wana Brands, one of the largest cannabis edibles companies in the United States. With her expertise in the cannabis-infused products market, Whiteman has played a crucial role in shaping the edibles sector. She has led the way in developing innovative and high-quality cannabis-infused products, contributing to the normalization and expansion of cannabis consumption.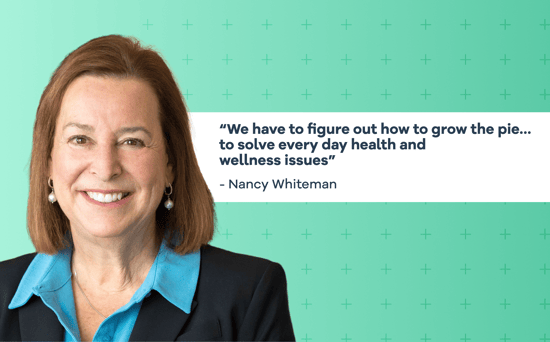 Learn more about Nancy Whiteman's career journey below!
What are the facts?
Women in leadership positions in cannabis are growing rapidly. Women hold 22% of executive positions in the cannabis industry in the United States. This is lower than the national average for all industries combined, where women held roughly 30% of executive positions.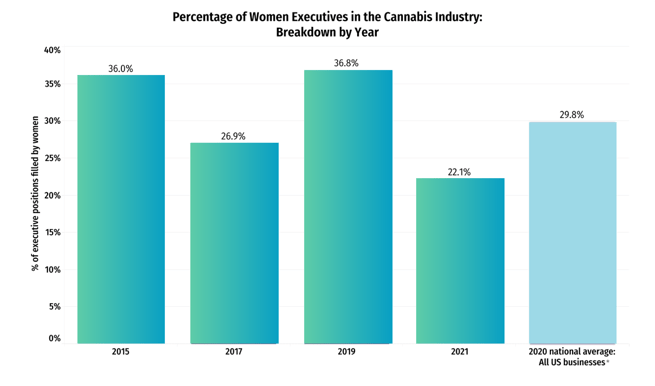 "It's hard to say for sure what's driving the change, but some industry experts suggest that competitive markets tend to favor businesses with men in ownership and leadership positions, primarily because of their established access to capital." (MJBiz Report).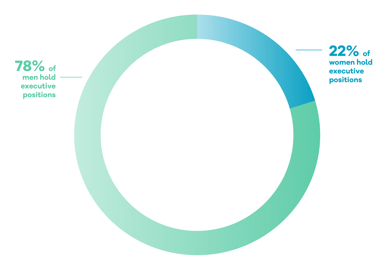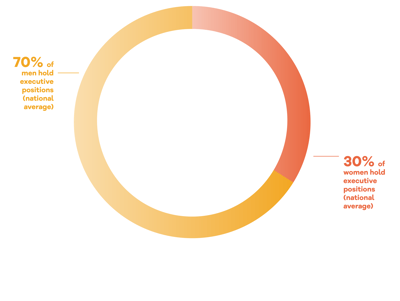 Approximately 20% of cannabis business owners in the United States were women. This highlights a relatively lower representation compared to other industries, where female-owned businesses comprise around 42% of all businesses. In addition, access to capital and funding opportunities remained significant challenges for women in the cannabis industry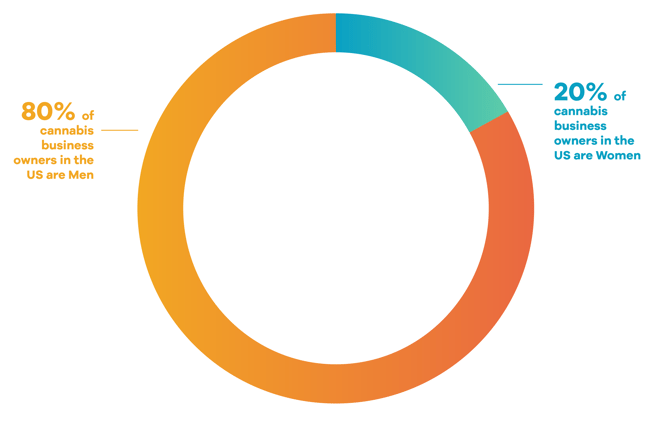 Throughout history, women have been instrumental in advancing the cannabis industry, breaking barriers, and challenging stereotypes. From the compassionate activism of Brownie Mary to the pioneering work of Dr. Sue Sisley, Jazmin Hupp, Wanda James, and Nancy Whiteman, these influential women have shaped the cannabis landscape. Their achievements serve as an inspiration, reminding us of the importance of inclusivity and recognizing the invaluable contributions of women in the dynamic world of cannabis.