Online influencers certainly appear to have cornered the market on recommendation-led marketing. It's a $13.8 billion industry whose numbers continue trending upwards. But why? How come 86% of women are more likely to purchase something recommended to them on social media? Or that 60% of millennials value recommendations from YouTube over traditional media outlets? The answer is pretty simple - it's the power of social proof.
Social proof is a principle of psychology in which people copy others' actions to emulate certain situations. Author Robert Cialdini first captured the definition of social proof in his 1984 book Influence, where he examined how people conform to be liked or accepted by society. That underlying need to achieve social acceptance is core to the human psyche. On a practical level, leveraging the power of social proof can be a powerful sales driver for your business. Social proof is what makes us want to buy what the people we admire are recommending.
But online influencers don't have a monopoly on social proof. Its origins actually predate the internet by a few centuries. Throughout history royalty, socialites and community leaders have had tremendous influence over society, affecting lifestyle and shopping trends with their in-person recommendations and behaviors. The fact that we're all spending more time online is the obvious reason that social proof feels like the exclusive property of social media influencers. The less obvious reason is that brick and mortar retailers have yet to apply social proof in the same way that online influencers have leaned in to. So how do we change that?
Retailers can learn from online influencers
The first lesson brick-and-mortar retailers can take from online influencers is that the power of social proof is so strong that even when consumers are fully aware they're being marketed to, it doesn't deter them—quite the opposite.
Let's look at Instagram influencer @asleyklemieux. She's got a dedicated fanbase of more than 400,000 followers on Instagram that are religiously tuning into her posts and stories, despite the fact that nearly every post is a shameless sponsorship or paid promotion. From the immune-boosting Piquetea to Megafood's blood builder supplements, Ashley recommends products almost daily in her stories.
Online influencers like Ashley demonstrate the power of beautifully curated images and aspirational messaging. In today's battle for attention, merely seeing a popular person holding a product is enough to instill that brand in followers' minds as legitimate and appealing. Social proof at work! Consumers are aware that Ashley is being paid to influence their purchasing decisions, thanks in part to the FTC requiring influencers to reveal their brand relationships within their posts and identify the posts that are paid for. And yet, followers still tune in and lap up the content.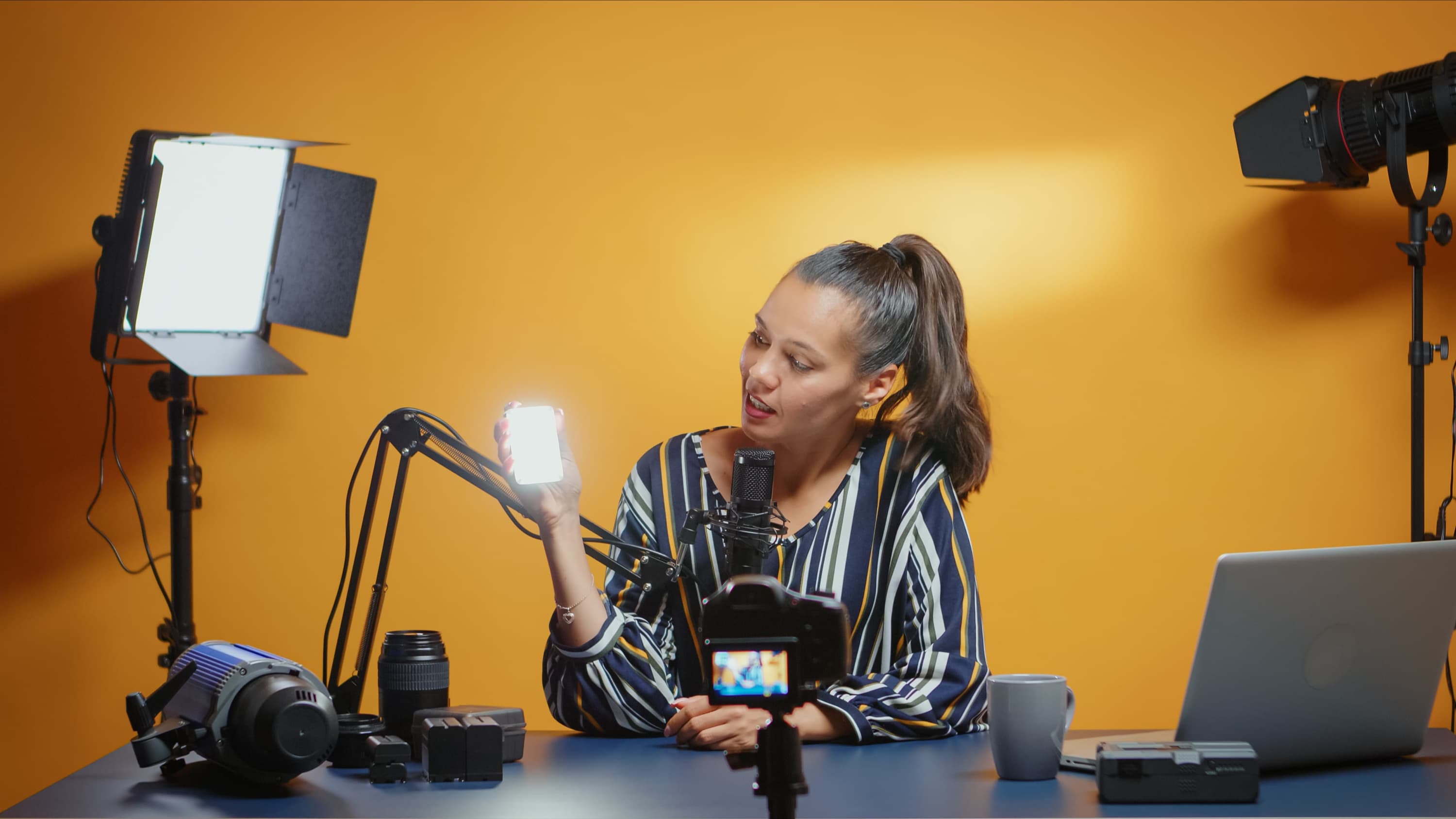 So why should brick-and-mortar retailers be hesitant about running sales campaigns that require floor staff to be more assertive about recommending specific products? It's what people in sales do. Running sales incentive campaigns should be part of a strategy for all businesses that rely on frontline sellers—not just online influencers.
The second lesson brick and mortar retailers can take away is that online influencers are highly motivated to promote products when offered monetary incentives. Guess what? So are your sales associates. Influencers will go above and beyond to create online content that supports the product recommendation that is sure to follow. If yesterday's post featured a hike up a mountain, then today's will undoubtedly feature the world's best hiking shoes. Your sales team is no different. Give workers a tangible, monetary reason to promote a specific product or brand you have on shelf and watch them go above and beyond to get it flying out the door.
The success that influencers, direct-to-consumer brands and recommendation-led ecommerce retailers have had in using social proof is great news for brick-and-mortar retailers and the brands they stock. But only if they can channel the power that online influencers and reviewers wield on their in-store sales teams.

Why social proof is lagging on the retail sales floor
In-person sales teams have been using social proof to drive sales for years, both organically and intentionally. Sales teams make organic, or spontaneous, product recommendations by using the knowledge they've acquired after working with a product line over time. When experienced sales floor workers help a customer or offer suggestions and advice, they leverage their specialized knowledge of specific products to demonstrate strong, social proof. The GNC worker that's been with the company for years has deep, experiential knowledge about which supplements to recommend to customers. The problem is that because of the ongoing labor shortage, long-term workers that possess the ability to organically influence customers are in short supply.
The ongoing labor shortage also means that many retailers are operating with a sales team that hasn't had time to acquire the depth of product knowledge needed to confidently and spontaneously offer product recommendations. Retailers can't rely on organic, promotional conversations to happen between consumers and workers in the way they once could. Brand and retail-led sales incentive promotions can compensate for this knowledge gap with intentional upgrades, but they need a new approach.
Why is a new approach required? Because today's retail associates have been stretched to their limits by a pandemic that required them to become essential workers with no additional compensation. Not only do they need rewards to motivate their sales recommendations, but they also need rewards that will improve their reduced quality of life. Product promotions as a job requirement will no longer motivate overworked retail workers, at least not enough to compensate for the loss of organic, peer-to-peer influence.
Conversely, the pandemic has created a retail climate where consumers have become more receptive to social proof. So much of our purchasing has moved on online so when consumers finally leave their couch and make the trek in-store, they are looking for a meaningful experience. They want to touch products, talk to experts, and feel confident in their purchase. They want to be recognized and have meaningful interactions. Retailers should acknowledge the lag in organic influence and become intentional about their employee incentive programs to fill this growing need.
Making social proof as easy to implement offline as it is online
Part of the reason retailers and consumer brands have found working with online influencers so appealing is because of the ease with which they can launch a promotion, measure its real-time outcomes, and deliver a sales performance reward.
SparkPlug's employee rewards technology was created so that in-person retailers, and the consumer brands they carry, can create, execute and closeout sales incentive campaigns with that same level of simplicity. The platform also delivers the ability to measure campaign results at any point in the process. That is especially valuable to the brands that have grown so accustomed to relying on data insights when running online campaigns and are frustrated by the lack of visibility when they invest in brick and mortar channels.
By implementing employee incentive programs in a brick-and-mortar environment, retailers and leading product manufacturers can replicate the elements of social proof that are helping online influencers and the brands they promote thrive. Tie specific sales accomplishments to financial rewards, and watch in-store workers ramp up their influence.