If you're looking for a user-friendly, easy way to improve your customer experience, investing in a mobile POS system is a great option. Choosing the right POS system transforms the way customers interact with your business by streamlining their experience. Since studies show that 64% of people find a positive experience more important than price, making decisions that champion satisfaction is key.
Whether you have a food truck, full-service restaurant, or other small business, there's a POS system out there for you. Let's take a look at a few of the best POS systems and how they can make an impact on your business.
Best Mobile POS System for Food Trucks
Becoming a food truck owner is a great way for entrepreneurs to serve up delicious eats with a lower overhead cost compared to brick-and-mortar restaurants. However, it can be challenging to keep track of inventory and manage sales. Investing in mobile food truck POS systems is the perfect solution to these challenges.
Toast
Website: https://pos.toasttab.com/
Price: Starting at $69 per month (details)
Free Option: Basic plan free for up to 2 terminals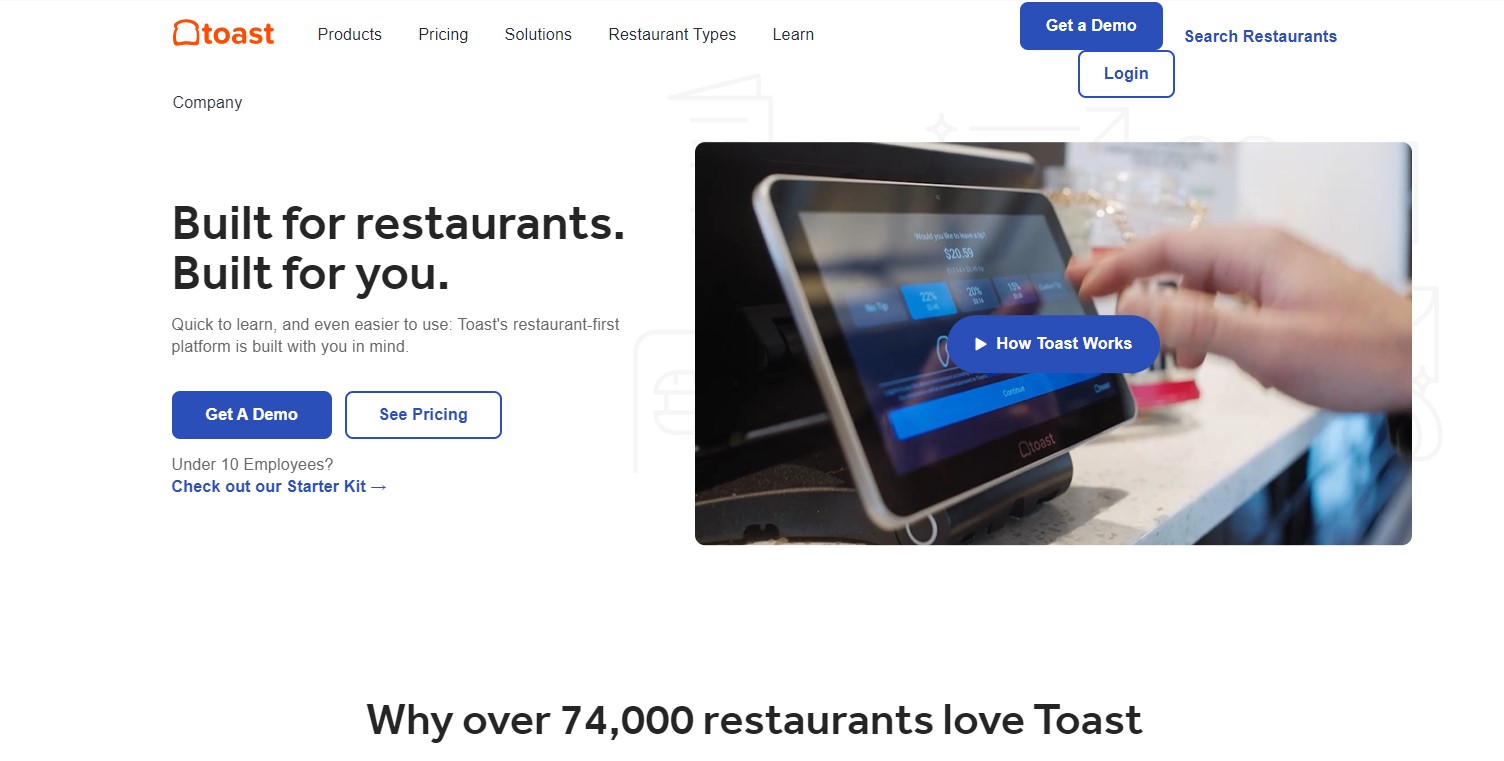 If you're looking for the best mobile POS system for food trucks that's built with food trucks in mind, you should consider Toast POS. You'll be able to customize the screens with your branding, streamline the checkout process, and even add online ordering to your repertoire.
Even though Toast POS is a great solution for many, it's not the right fit for everyone. Toast is an Android-based system, so it's not compatible with other devices, such as Apple products. You'll also be required to use Toast's payment processing software, so you'll pay a fee for each transaction made.
Clover
Website: https://www.clover.com/
Price: Starting at $90 per month (details)
Free Option: None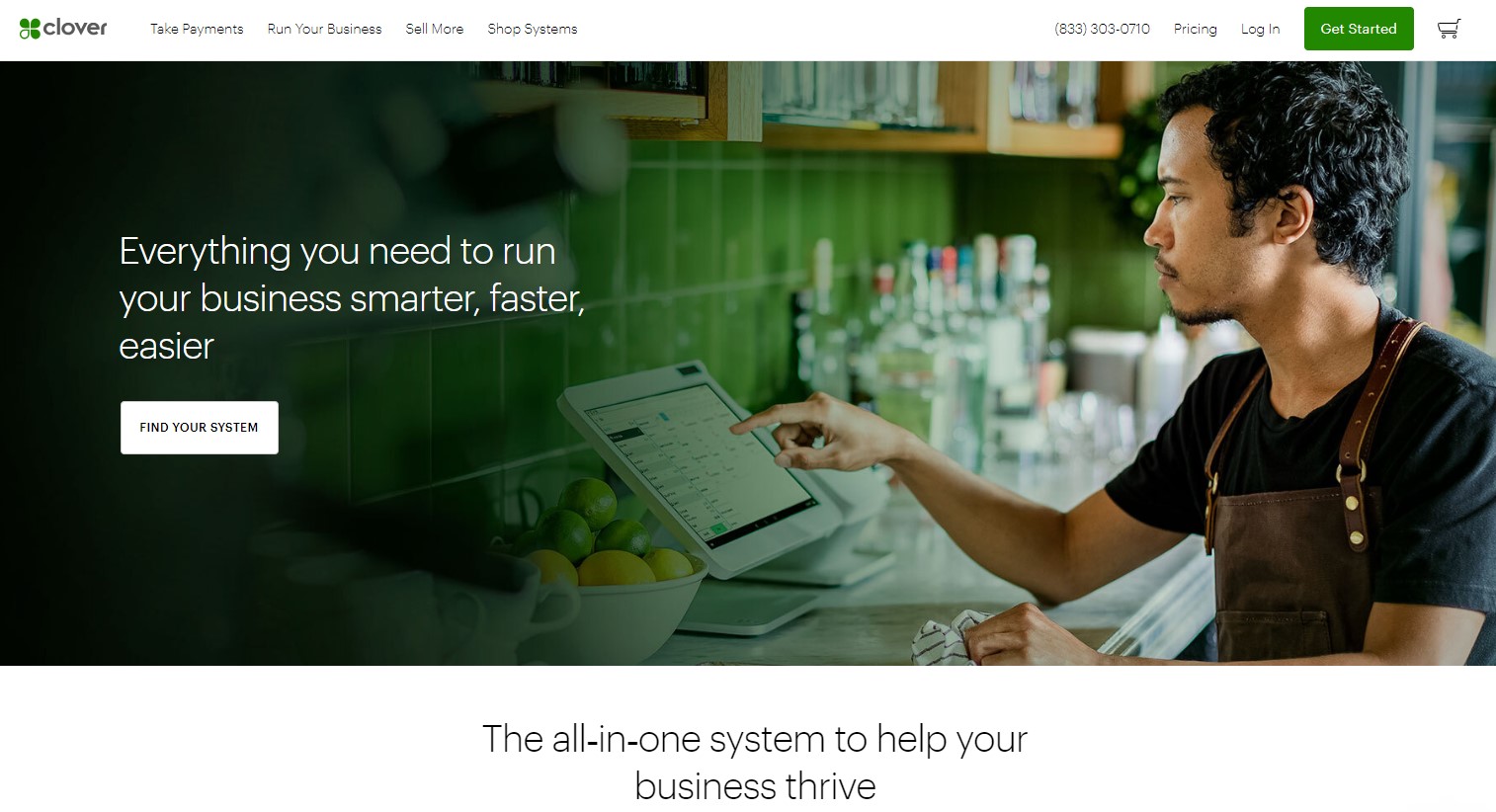 Clover POS is among the multi-faceted, user-friendly mobile food truck POS systems that can help you step up your food truck game. Their built-in CRM (customer relationship management) software helps you stay in tune with who your best customers are, what they like to order, and when. You can also use the software to create incentives like loyalty programs and special offers to keep them coming back.
You'll need to invest in Clover-branded hardware to use their POS system, so if you're looking to keep your current equipment, it's best to look elsewhere.
Oracle NetSuite
Website: https://www.netsuite.com
Price: Customizable (Get a Quote)
Free Option: Free product tour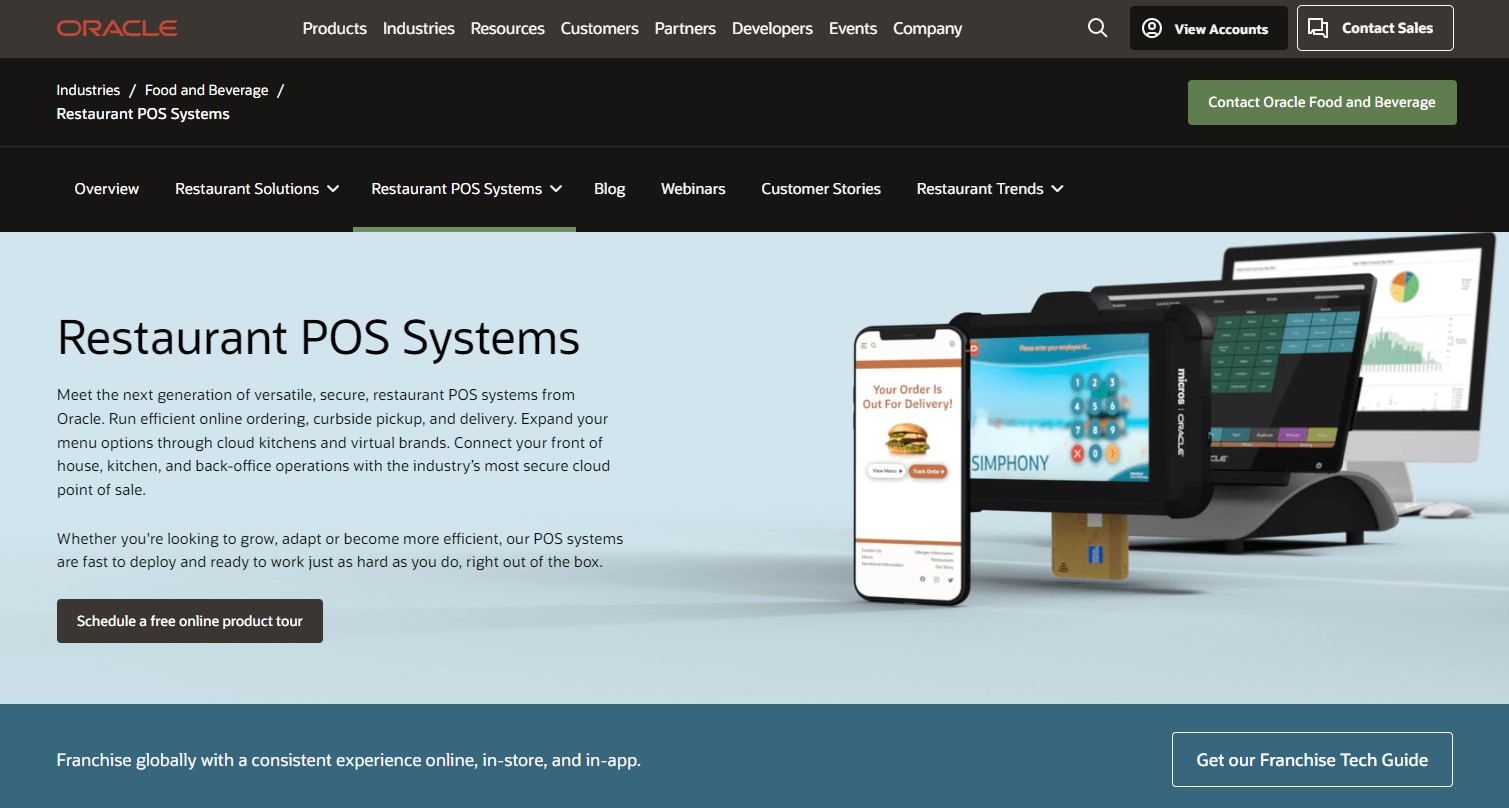 One of the easiest ways to increase the bottom line of your food truck business is by serving more customers in less time. With Oracle NetSuite, you can optimize interactions with your customers through state-of-the-art order taking and payment processing software. You'll also be able to control costs and keep operations running smoothly with their inventory management controls.
Even though Oracle NetSuite has a laundry list of advantages, it is not without flaws. For example, basic support is free, but you'll be required to pay additional fees to access more advanced customer support services.
How to Choose the Best POS System for Your Food Truck
Choosing the best POS system for your food truck can seem like a daunting task. However, with the right know-how, you can choose the ideal option for you in a snap. Here are a few of the most important things to consider when choosing a POS system for your food truck:
#1: Your Budget
Perhaps the most important thing to consider when you're shopping for a POS system is your budget. For example, can you absorb the cost of a yearly subscription or do you need the flexibility to pay monthly? You'll also need to remember that many POS systems require you to pay a transaction fee to use their platform, which can add up in the long run.
#2: Your Hardware Needs
You'll also need to decide if you can afford to invest in new hardware or if you'll need to use your existing setup. For example, if you already have an Android-based hardware system, it might make the most sense to choose a POS system that's compatible. On the other hand, if you can afford to upgrade your equipment, it could be a serious game changer for your business.
#3: Your Customer Base
POS systems are designed to elevate a customer's experience while making your job easier. That's why it's a good idea to consider who your target customer is. If a large portion of your dynamic is aged 18-34, for instance, POS systems that offer online ordering and mobile pay would benefit you.
Mobile POS System for Restaurants
Introducing a mobile POS system at your full-service restaurant can make an impressive impact. These systems simplify the order taking and payment processing aspects of your business, which can lead to more satisfied employees and reduced wait times for customers. Let's dive into our top five POS systems for brick-and-mortar restaurants:
Square
Website: https://squareup.com/us/en
Price: Starting at $60 per month (details)
Free Option: 30-day free trial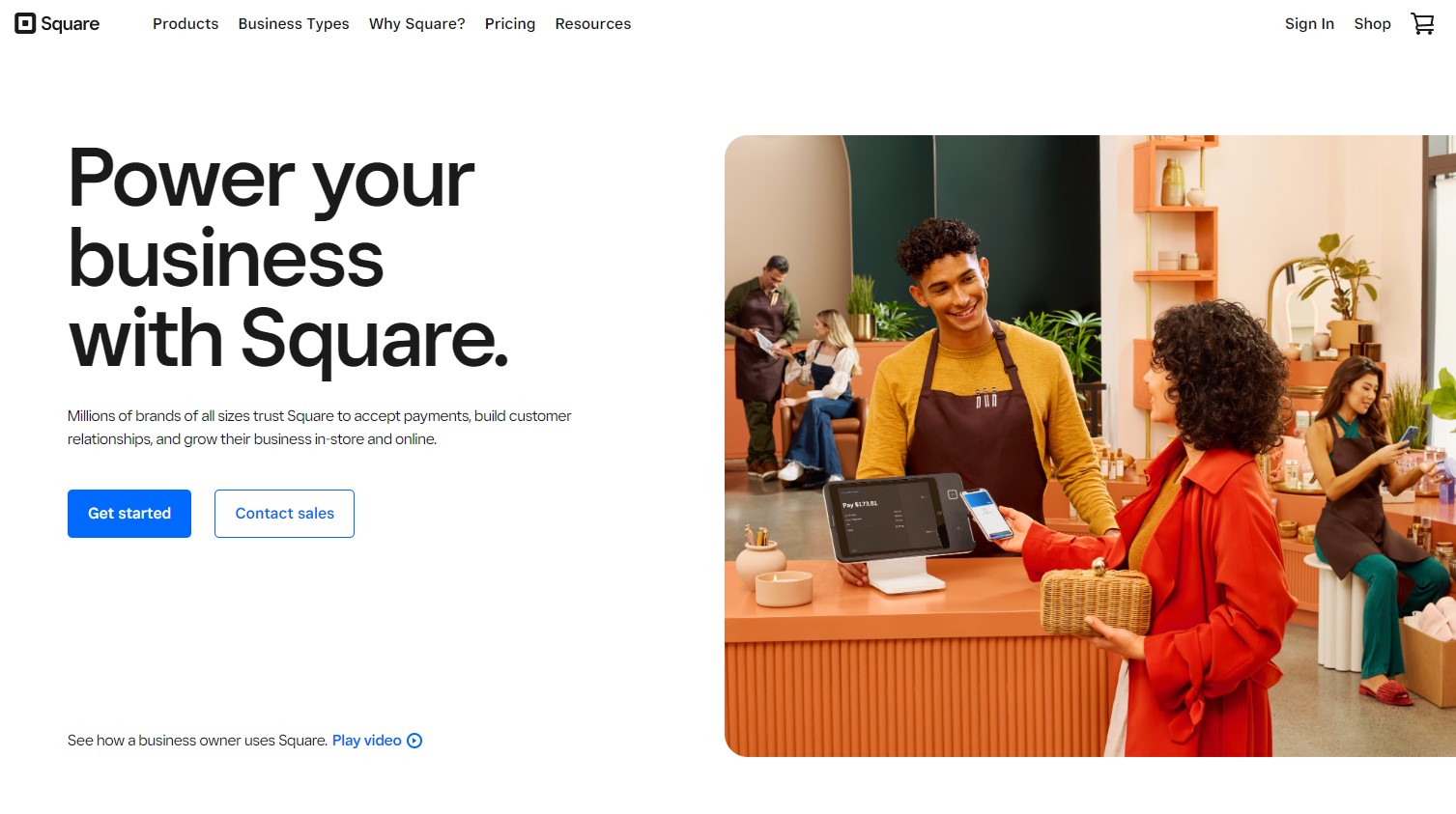 Square is perhaps the most popular mobile POS system for restaurants - and it's popular for a reason. They have a stellar reputation for offering high-quality service at an affordable price. Square's POS system for restaurants includes menus and table management software for front of house employees and display features for back of house.
TouchBistro
Website: https://touchbistro.com
Price: Starting at $69 per month (details)
Free Option: Free product demo
TouchBistro makes it easy to retain employees and make customers happy by helping you tap into useful tools that improve their experiences. A few of the most exciting features are:
Easy bill splitting
Scheduling management
Tableside ordering
Adding offerings like these to your arsenal is an easy way to promote customer satisfaction and increase your bottom line.
Upserve
Website: https://upserve.com/
Price: Starting at $59 per month (details)
Free Option: Free POS tour
Upserve is a premium all-in-one POS system for full-service restaurants that is sure to check off all your boxes. With this POS, you'll be able to manage reservations, take orders, process payments, and gain access to valuable insights with your subscription. What's more impressive is that you'll boost revenue while saving time and money.
Zettle by PayPal
Website: https://www.paypal.com/us/business/pos-system
Price: Contact sales
Free Option: None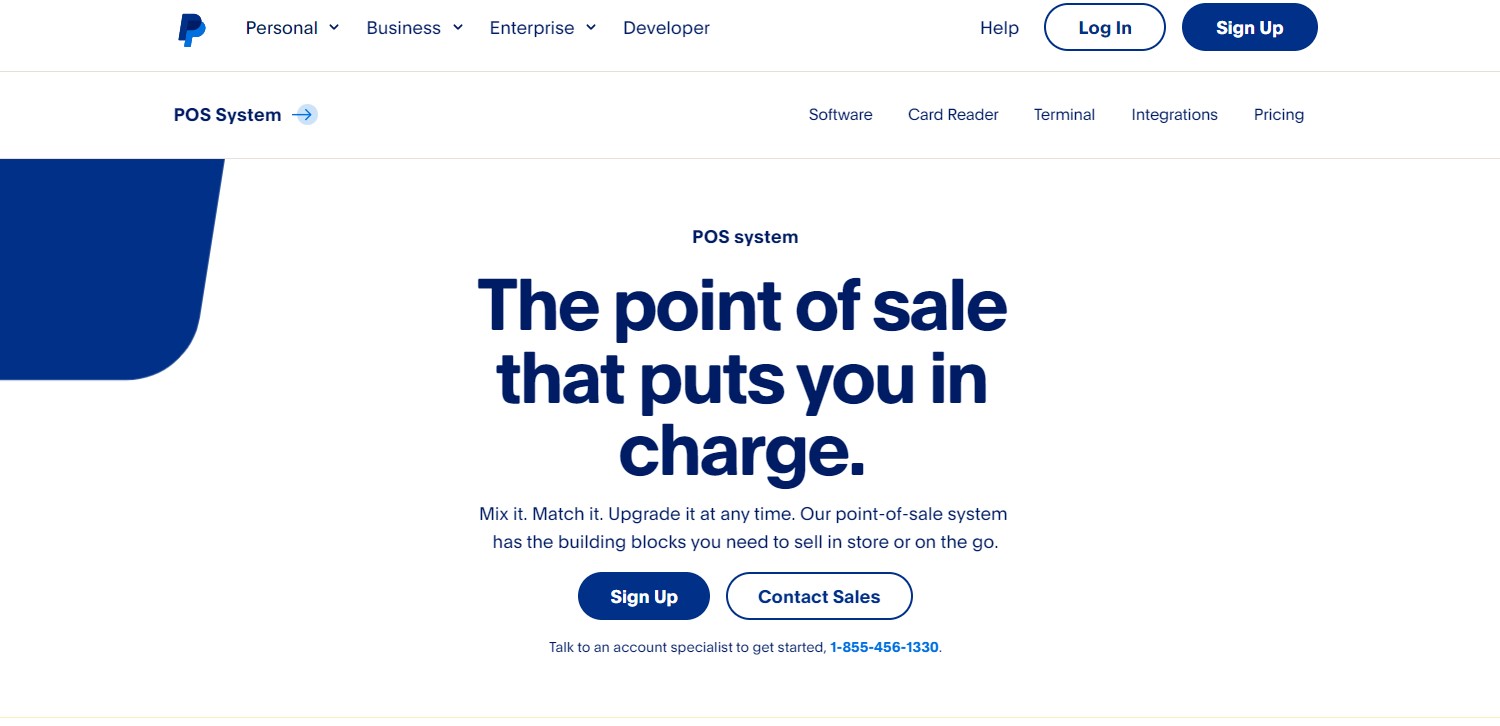 If you're looking for a POS system that you can customize to fit your individual needs, look no further than Zettle by PayPal. With this POS system, you can mix and match product offerings to fit your business and upgrade at any time to enhance your experience. You'll be able to track metrics, manage menu offerings, simplify the checkout process quickly and efficiently, and more.
Best Mobile POS System for Small Business
Owning a small business has its own challenges, but functions like managing inventory, processing orders, and taking payments doesn't have to be one of them. Choosing the right mobile POS system for small business can make your job easier while placing customer satisfaction at the forefront of your business.
Payment Depot
Website: https://paymentdepot.com/
Price: Starting at $59 per month (details)
Free Option: None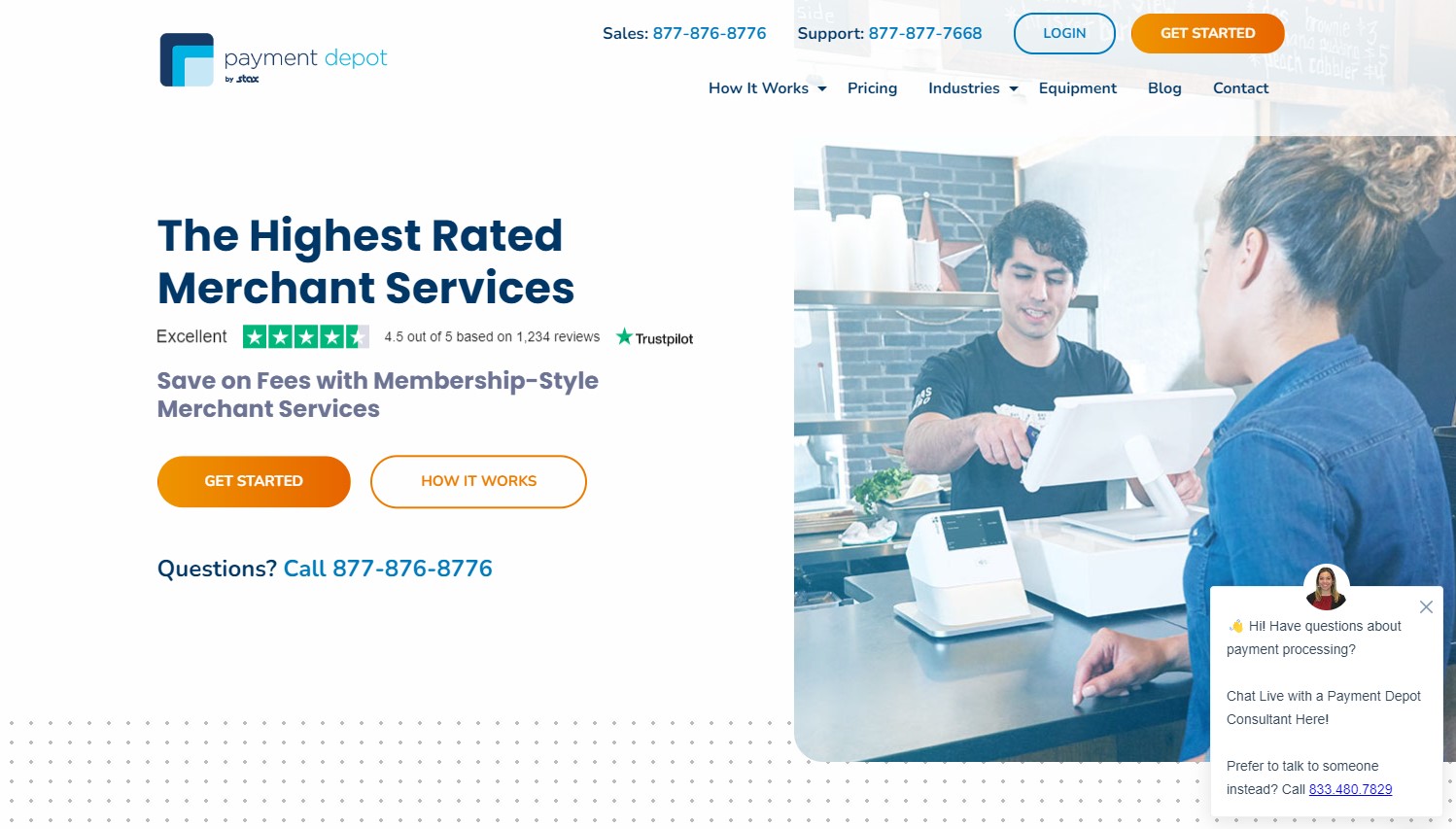 Small business owners know how impactful payment processing fees can be on their bottom line. With Payment Depot, you can harness some of the lowest payment processing fees in the industry. You can count on unmatched support and processing fees that aren't marked up, which means more revenue for you and more competitive pricing for your customers.
Shopify
Website: https://www.shopify.com/pos
Price: Starting at $29 per month (details)
Free Option: None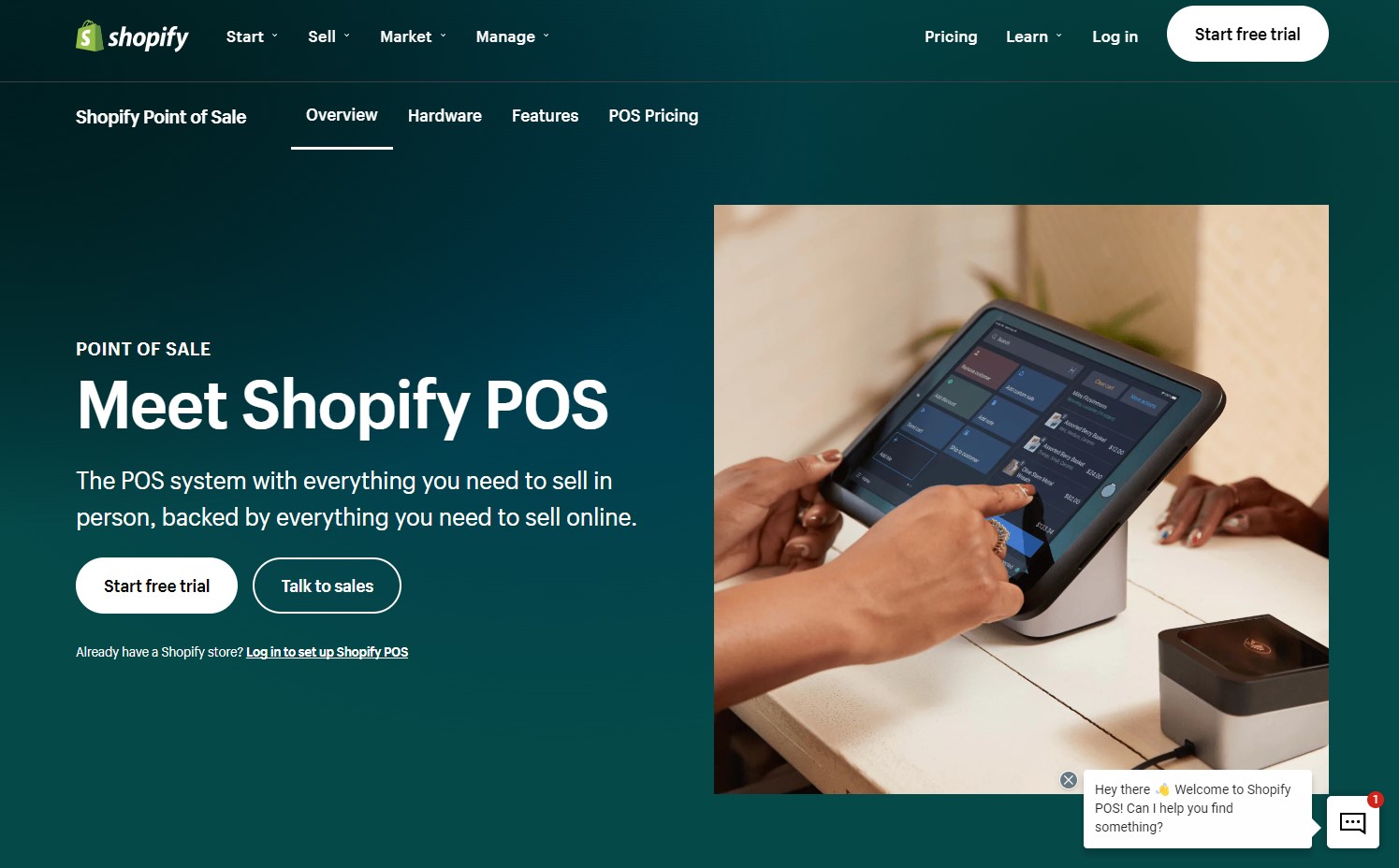 There's no doubt that Shopify has earned a stellar reputation for working with small businesses across the globe. With their state-of-the-art POS system, you can turn any mobile device into a high-quality POS system that helps you get your job done right. You'll also have the option to purchase physical hardware that seamlessly connects with Shopify's backend.
KORONA
Website: https://koronapos.com/
Price: Starting at $59 per month (details)
Free Option: One month free if billed annually
KORONA offers everything you need in a POS system, including hardware, inventory management, payments, loyalty and CRM, reporting, metrics, and more. By consolidating these functions into a single program, you can spend less time dividing your attention between them and more time focusing on the things that matter.
Integrate POS with SparkPlug Today
Choosing a mobile POS system for your food truck, full-service restaurant, or small business is an important step in any entrepreneur's journey. By considering the features that are most important to you and your business, plus your available budget, you can make the decision that will best impact the future of your company.
For an even more impactful experience, consider integrating your POS system with SparkPlug, where you can incentivize employees with sales rewards and vendor-sponsored rewards today!