Barbacks are important team members contributing to the flow and output of any well-organized bar structure. While bartenders may get all the glory, barbacks are the ones working behind the scenes to assist bartenders and servers to keep everything moving forward.
The Bar Experience
Bars are a vital revenue stream for the economy and the hospitality industry in particular. For owners, a bar can be a lucrative investment. Industry experts estimate the average gross profit margins for businesses operating in the alcoholic beverage space can be as high as 80%, according to an article published on home.binwise.com.
For patrons, bars are a place to unwind, escape, or celebrate. Customers often enter a bar looking for more than just a drink; they are also looking for an experience. And bar-goers these days have plenty of options when it comes to deciding where to throw back a cold one, or two. In 2022, there were more than 70,500 bars and nightclubs in the U.S., according to data published by industry research provider IBISWorld.
Your staff is essential to creating the right atmosphere in your bar or restaurant to keep customers coming back again and again.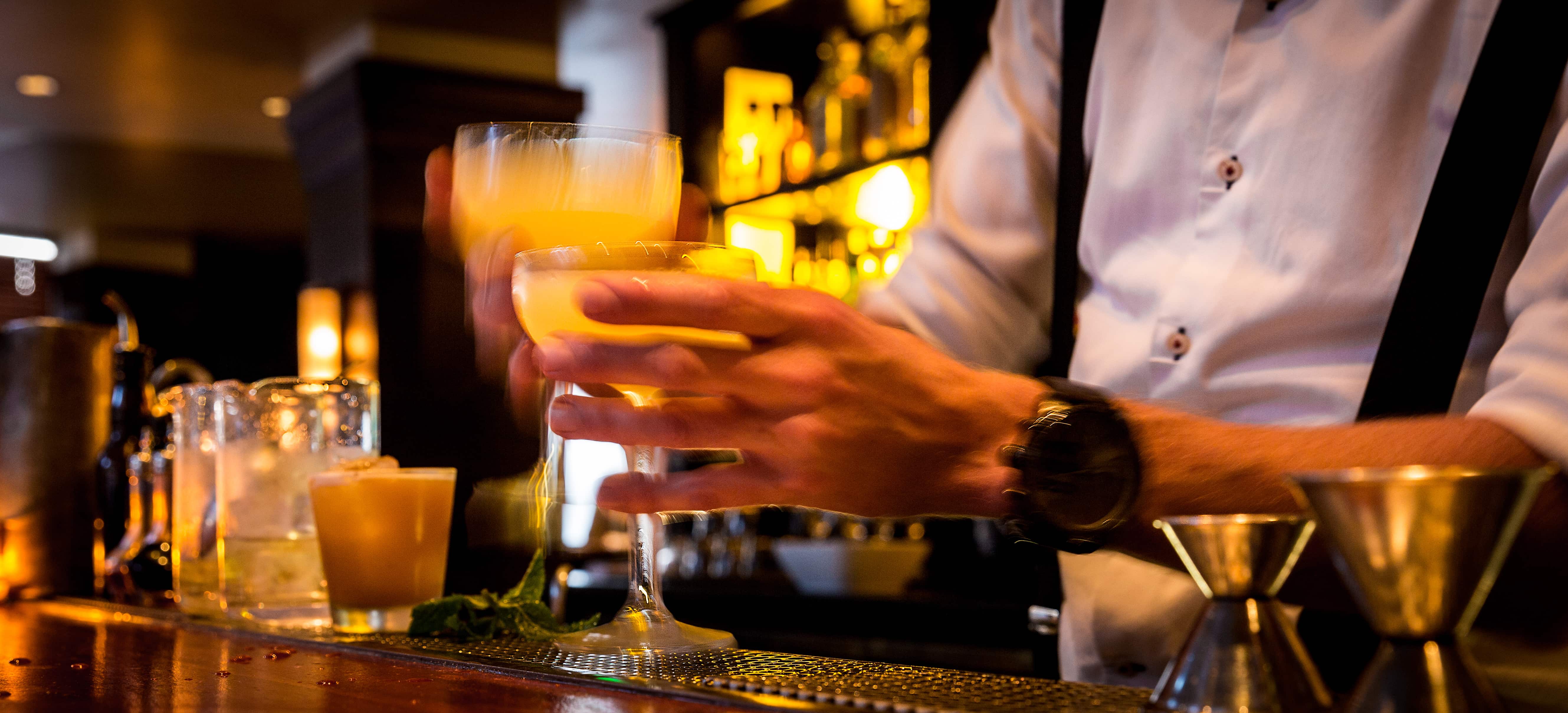 Barbacks Vs. Bartenders
Both bartenders and barbacks are vital to providing a top experience to thirsty bar patrons. Often barbacks are mistaken for bartenders by guests and underutilized by managers. So, what's the difference, and more importantly, what can a good barback bring to your establishment?
To start with, a barback is a bartender's right hand-man or woman. They are helpers put in place to ensure bartenders and other staff have the supplies they need to deliver faster service to customers. They also support opening and closing procedures for the bar.
Barback General Shift Responsibilities Include:
Gathering used glasses or plates and wiping down the bar area to maintain a standard of cleanliness.
Monitoring existing stock and replacing empty liquor bottles or beer supplies.
Refilling napkin holders, ice compartments, and garnishes.
Barback Opening Responsibilities Include:
Checking beer and liquor stock and arranging glasses on shelves.
Preparing the right quantity of mixers, juices, or premade drinks needed for the coming shift.
Stocking straws, coasters, and napkins.
Cutting fresh garnishes.
Barback Closing Responsibilities Include:
Cleaning the bar area and washing used glasses or plates.
Cleaning all bar equipment such as shakers or blenders.
Emptying the trash bins.
Restocking liquor or beer.
Should Barbacks Assist with Making Drinks?
Generally, making drinks is a responsibility left to the bartender. However, it's not uncommon for barbacks to jump in by opening a bottle of beer or pouring wine for guests during a busy rush. If they are of legal serving age to do so, stepping in for the bartender or wait staff on occasion is a big help when things are moving fast.
In addition to their core job responsibilities, it's a good idea to cross-train barbacks so they are knowledgeable and familiar with every item on the bar menu or featured drink specials. This includes knowing what ingredients are in a drink, how it's prepared, the correct glass it's served in, and the garnishment that tops it off. The more barbacks understand what's happening behind the bar, the more they will be of service to the process.
What to Look for In a Barback
Like restaurants, the bar industry is prone to high turnover rates. The direct and indirect losses associated with worker turnover include the high costs of interviewing, hiring, and training, low productivity, understaffed shifts, slower service, and ultimately lower ratings, and lost revenue. Screening and hiring the right staff can prevent unnecessary turnover due to a poor fit.
While barbacks aren't always directly interacting with customers, they should have many of the same interpersonal skills that a good bartender or waiter would possess. A good barback should be organized, easy to work with, takes initiative, can multitask, thrives in a team environment, and has a cheerful disposition necessary to work in the service industry.
During the hiring process, it's important to discuss goals and shift expectations to prevent a mismatch down the line. Many barbacks are interested in learning bartending skills either through on-the-job training or with bartending experience during slow hours. If your establishment can provide barback staff with an opportunity to upskill, this is a great incentive to discuss during the interview.
A well-written job post is the first screening process to help qualify the right candidates for your establishment. Below is a sample of a job description you can use to get started.
Sample Barback Job Description:
Our organization is growing and looking for qualified barbacks to join our team. As a barback, you'll be an important member of the team by assisting the bartender, and ensuring the bar runs smoothly and effectively.
If you are looking for an exciting place to work with great people, we'd like to hear from you.
About Us: (This is a good place to insert a description of your organization including the number of employees you have, the type of bar you are, and the volume of customers you see. For example, are you a sports bar, Irish pub, Mexican cantina, luxury eatery, or nightclub? Do you have a large influx of happy hour crowds or mostly weekend regulars?)
Job Responsibilities:
Assist the bartender in the day-to-day operation of the bar.
Maintaining and replenishing bar stock as needed including liquor, beer, fruit, mixes, straws, napkins, ice, and cleaning products.
Keep the bar and service areas clean and sanitary.
Assist food servers to deliver drinks or food when necessary.
Collect and wash glassware and dishes in the bar area.
Restock all glassware & all other necessary items.
Job Requirements:
You must be legally authorized to work in a bar where alcoholic beverages are served and consumed.
Able to work in shifts, including evenings, weekends, and public holidays.
Able to lift heavy objects and work on your feet for extended periods.
Connect with SparkPlug today to learn how we can help your restaurant staff stay engaged, motivated, and incentivized while also helping you boost your sales.