Across the U.S., more restaurants are restricting their hours or simply shutting down altogether because there's no one available to work. It wasn't that much of a better picture 4 months ago as restrictions started to ease, but it's become acute today. Even university dining halls are struggling to accommodate hungry students because of staffing challenges. One example: Indiana University's catering department dropped from 100 staffers to just 10 in 2021. We are facing a critical labor shortage in the U.S., particularly hourly restaurant and hospitality workers.
"The Great Resignation" that gained steam over the summer saw more than 706,000 food service workers leave their jobs in restaurants, dining facilities, bars and hotels in May. After more than a year of working amidst pandemic uncertainty and panic, these workers are fed up with the lack of employee rewards, high risks, long hours and low pay.
Many critics and some foodservice employers are under the false impression that no one "wants to work" anymore or that the extended, additional unemployment benefits are the only culprit of the shortage. However, recent labor reports prove this isn't true and that staffing issues are more complicated than one factor.
The real reason servers aren't showing up
Restaurants, in particular, have an unfortunate history of underpaying and overworking their employees. From servers to bartenders and cooks to cleaners, turnover in the restaurant industry is alarmingly fast. And the pandemic greatly exacerbated those existing issues.
The average server salary in the U.S. is just $19,076 per year, while the living wage for a single adult is about $32,000. For workers whose jobs rely primarily on tips, the pandemic was devastating to their income. With indoor dining shuttered, people had less money to spend on eating out, and the risks and uncertainty were high.
Servers already felt they had limited control over the trajectory of their income before the pandemic. One of the only ways they could control their earnings was by improving their quality of service to increase tip amounts. Something that's near impossible to do when you can barely catch your breath, dashing between tables because your restaurant is running on a COVID skeleton crew.
Many restaurant workers gave up trying to earn a living within the industry and went searching for jobs that offered a stable paycheck. One survey found that 15% of hourly restaurant workers changed industries in the past year, especially when indoor dining first shut down in 2020. 30% of former restaurant employees got an office job, while 17% switched to teaching or education. Many others turned to warehouse and logistics jobs that support fast-growing ecommerce categories.
Profit margins are tight, and hands are tied
The restaurant industry knows that morale is down, and keeping staffing levels up is a challenge. Some diners are still wary of eating out as virus variants surge, reinforcing indoor dining mandates. And then, there are spiking food prices and material shortages in addition to labor shortages. Restaurants are clearly not out of the woods yet.
In the best of times, restaurants operate under the thinnest of profit margins to competitively offer their customers the best value. These already narrow profit margins were made even tighter by fluctuating regulations and dining habits. Restaurant owners recognize that wages must improve to attract servers but find their hands tied without available funds to provide employee rewards.
When Indiana University's dining halls remained closed due to staffing shortages, the students turned to inexpensive restaurants in the area to fill their bellies. But local dining establishments were dealing not only with the same staffing shortages as the university; they had less money to attract more staff. Jeff Mease, the owner of the popular campus haunt Pizza X raised his servers base pay to $12 an hour and is considering closing the restaurant on Mondays to give servers a break and help keep payroll costs in check.
A win-win solution
Employee incentive programs are arguably one of the most valuable tools the restaurant industry can invest in to attract labor and expand their profit margins. Restaurants that regularly reward staff performance by making sales incentive programs standard practice are more likely to experience higher retention rates. And as anyone in the restaurant industry can attest to, new staff are attracted by word-of-mouth. Motivated, well-compensated employees are going to spread the word amongst their peers.
That's one of the reasons why we developed an employee rewards platform that could fundamentally change the restaurant sector's workforce economics. Our platform allows operators to directly share revenues with workers as a reward for maximizing their sales influence within a brick-and-mortar environment.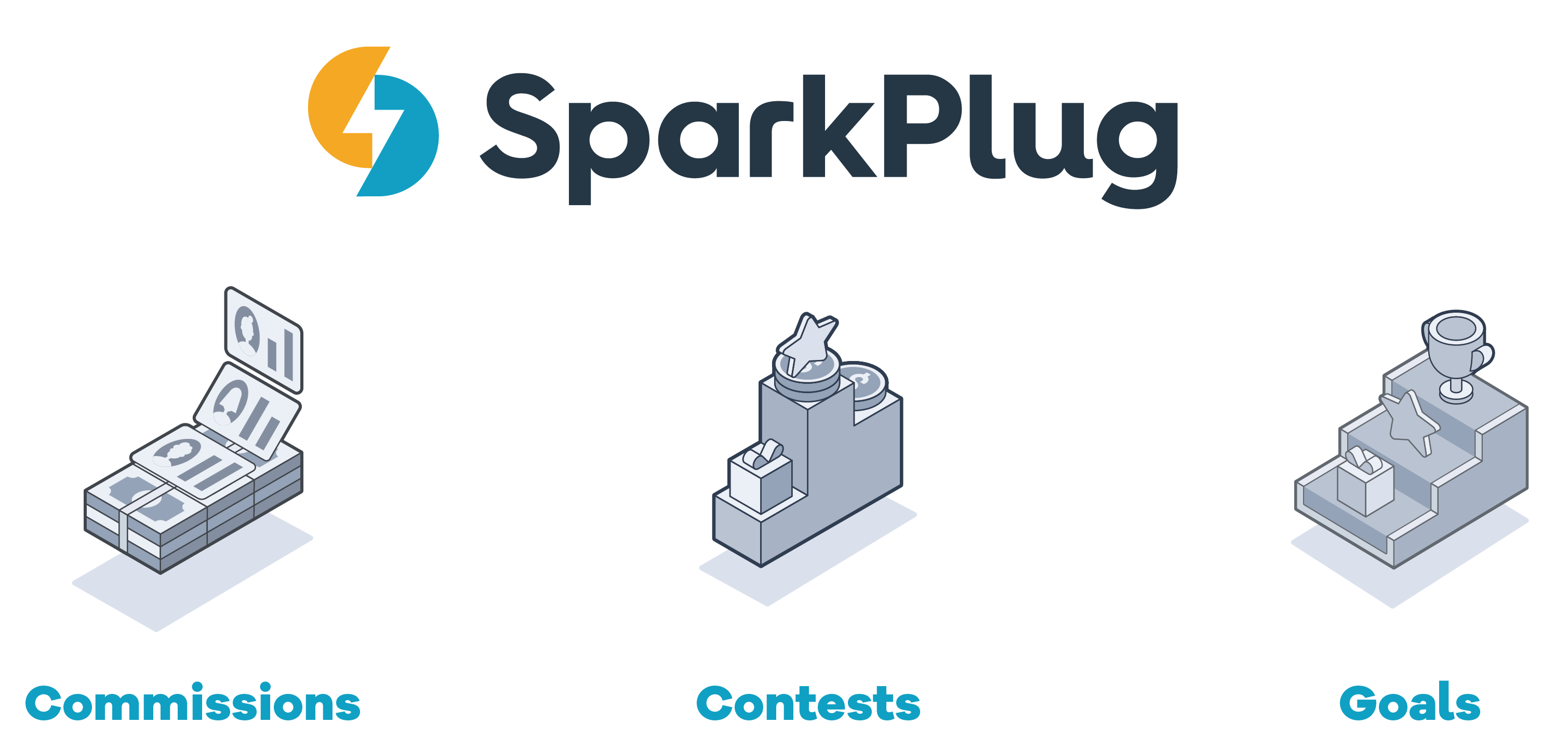 And because the SparkPlug platform plugs right into a restaurant's POS system, operators can easily run sales contests and monitor their results in real-time. The restaurant's sales campaign goals are communicated to servers via SMS messages. Staffers that upsell specific menu items or end the night with the largest check average will receive monetary or quality-of-life (like paid time off) rewards.
In today's challenging labor market, incentives are necessary, providing workers with a different kind of motivation than wages. Restaurant owners need a workforce that's engaged, not just showing up to clock in and out. They need workers who turn up motivated and excited about what they can accomplish during their shift, knowing they'll be rewarded for their efforts, too.
Learn more about how SparkPlug can help your restaurant with employee rewards and incentive programs. Get started here.