Retail employees are the core of your business. They engage with customers, drive sales, and open your retail store doors. Employee Appreciation Day is a unique way to show that you value their hard work and dedication. But you don't need to wait for an "official day" to acknowledge your employees. Implementing something like an employee appreciation program enhances productivity, boosts team morale, and strengthens employee satisfaction. So how do you show your employees that you appreciate them? From pop-up parties to personalized thank-you notes, we've got the scoop on employee appreciation day ideas to leverage today to show your gratitude and foster belonging.
What is Employee Appreciation Day, and Why Is it Important?
Employee Appreciation Day is a day to show gratitude to the employees of an organization for their hard work and dedication. Created and launched by Dr. Bob Nelson, this national holiday is a day to recognize employees' efforts and encourage them to continue performing at their best.
Employee Appreciation Day is important because it helps improve employee morale, foster team spirit, and increase employee retention.
A positive work environment is an essential element to help employees feel valued. According to Harvard Business Review, "research shows that satisfied and valued employees appreciate the organization more and are less likely to leave."
And let's face it, in a retail work environment, a boost of appreciation can go a long way for your team. When employees are appreciated, it's been shown to increase productivity which can help your store's bottom line. But more importantly, it's a good business practice.
10 Unique & Creative Ideas to Celebrate Employee Appreciation Day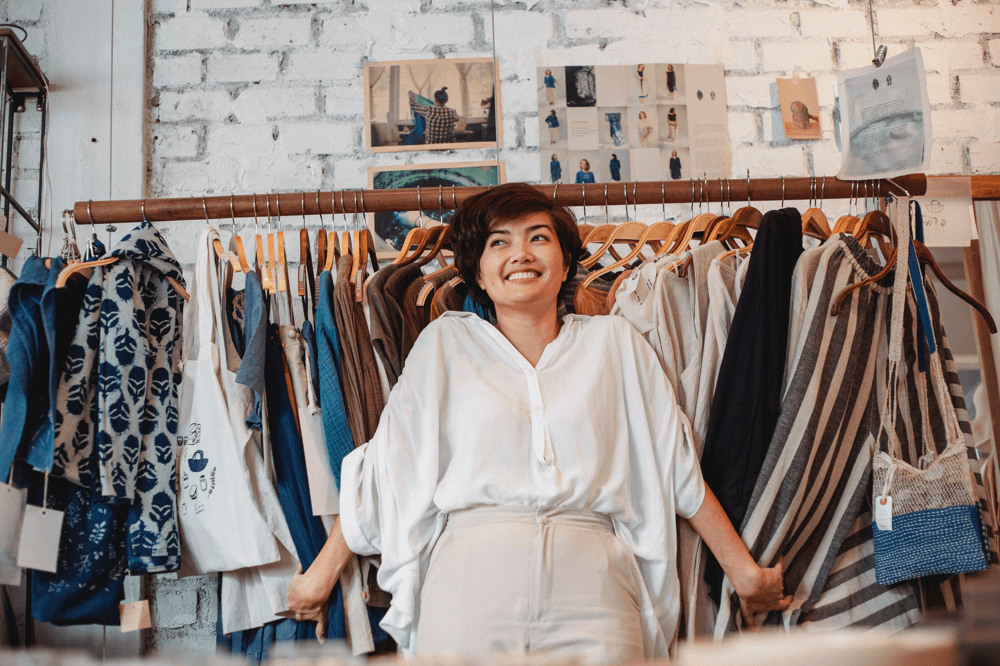 It's essential to ensure your employees feel appreciated and recognized for all their efforts. No one is motivated by company mugs and t-shirts. People want real motivators that personally mean something to them.
Check out these creative employee appreciation day ideas for any day of the week.
Skip the swag and consider donating to your favorite employee's charity.


Plant a tree and other eco-friendly items
If you have eco-minded employees, you can plant a tree, help restore coastal watersheds, or help grow coral reefs with the click of a button. Because of organizations like Seatrees, for a small donation, you can help the ecosystems and do something more for the planet.


Take a business day and volunteer in your community. Consider an organization that all team members are passionate about, like a local animal shelter or community food kitchen.


A thank you goes a long way; a personal thank you note speaks volumes to your team. It means you and the rest of your team are taking the time to acknowledge someone's efforts and hard work. Consider sending a card for all employees to sign, and they can mention how that person impacted them that week.


Need to communicate better with your team? Consider an off-site team event as a way to bond, collaborate, and communicate better. The event could be an escape room, art class, or museum tour.


Let's face it, money talks. Retail wages are on the rise due to staffing issues in retail stores. (Business Insider) Financial incentives like paying a living wage plus a bonus or pay raise help retain staff.


An experience - nature adventure to a concert or comedy show
Studies have shown that millennials and younger generations value experiences over things. This behavior is true not only in their personal lives and spending habits but what they value in the workplace, so consider an experience as a way to celebrate your team's achievements.


Career growth and development
Research shows that over 70% of people surveyed in retail sales value aligned skills sets, learning opportunities, and job growth over other benefits. (McKinsey)Consider setting up one-to-one meetings with your team members to discover their strengths and want them to learn to help better get them closer to their career goals.


Gift cards for hobbies and passion projects
Invest in your team, and they will invest in your organization. Help your team pursue their side gigs and hobbies by gifting gift cards to explore other passions they love. The gift card may be for a subscription, class, or tools to help better get them where they want to be.


An extra day off to rest and recharge
Everyone could use more rest. Consider adding an extra day off to a calendar month for a team member to take the day or an afternoon off. Proper rest can help with work-life balance, burnout, and the feeling of always having to be "on the clock."
Organizational Strategies to Make Your Employees Feel Valued & Engaged
One of the most important aspects of a successful organization is having motivated and engaged employees. Organizations can foster a culture of productivity and success by creating an environment where employees feel valued and appreciated.
Gallup and Workhuman's 2022 recognition study states, "employee well-being is a critical factor for employee satisfaction, engagement, and retention. This includes seven times more likely to have strong connections at work and ten times more likely to say they feel belonging."
There are many strategies that organizations can use to make their employees feel valued and engaged. These include team motivation strategies, appreciation activities in the workplace, and creative ways to recognize employee achievements.
All of these strategies have the potential to create a positive working environment that encourages collaboration, creativity, and innovation among team members. For more on employee incentive programs, check out this article.
Five tips on How to Get Everyone Excited About Employee Appreciation Day Celebrations

As to be expected, employee appreciation is all about your employees. Because of this, take the time to get to know them, find out what they value and motivates them, and work with them to create a positive and inclusive working environment. Check out these tips to help elevate your work environment.
Ask questions
Get your team's insight and thoughts
Offer consistent and valuable feedback
Encourage breaks and taking time off so your team can stay balanced
Surprise your team with pop-up acknowledgment parties
Boot Your Overall Team Engagement with Employee Appreciation Ideas Year-round
By creating a personalized experience, getting to know what drives your team, and offering genuine incentives, you're helping create a sustainable and rewarding retail work environment. Consider adding incentive programs and employee appreciation ideas at your next team meeting to help fulfill your team year-round.
For more on employee engagement, check out What is an Incentive (And Why You Should Use It)