With new states opening to cannabis and products launching, there's always inspiration to find with innovative dispensaries.
It is more important than ever to find ways for your retail space to stand out and offer something different from other dispensaries. We're here to help give you a resource to keep your current and new customers happy. From education for your staff, access to more products, or investing deep ties in your community, we sought out dispensaries that are making waves in the industry.
Learn more from the SparkPlug team about dispensaries that are becoming movers and shakers in the industry.
5 Cannabis Dispensaries You Need to Know

Community Focused
With features in Forbes, ABC.news, and NBC.news, along with two WeedCon dispensary of the year awards, From The Earth is a fully-licensed dispensary with several locations in California and five spots in Missouri and is proud to provide the best products for its customers. Check out a few unique ways that From The Earth gives back to its community.
Offering customers ethically sourced products

WatchKC: Helping the community

Provide ongoing support to veterans

Canna Convict Project: Support freeing Cannabis POW. All donation proceeds go directly to fight for the release and reintegration of Missourians wrongfully imprisoned
HEDC: Provide support to Kansas City Hispanic Economic Development Corporation to help small businesses and education programs
Canna Moms of MO: Non-profit organization supporting mothers across the midwest
The entire ethos of the dispensary is the hope to give back to its community. Whether looking for clean, sustainable, ethically sourced products, a unique community-focused ethos, or convenient pickup or delivery options, From The Earth is here.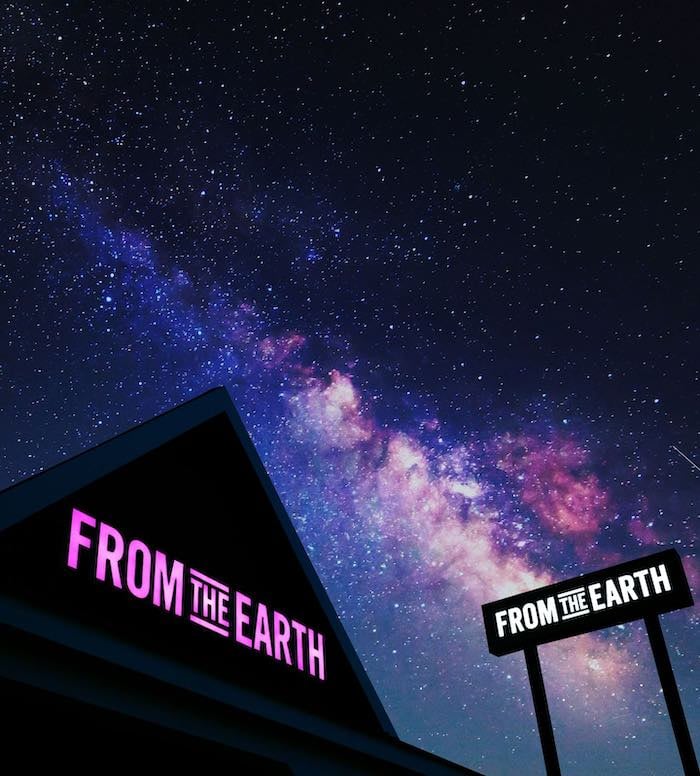 Image via From the Earth
SparkPlug's Sales Development Specialist, Trey Smith, exclaims, "From The Earth focuses on unifying their community and celebrating individual freedom."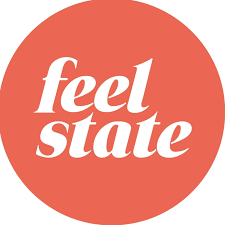 Image via feel state
Proving Product Education
Feel state is ready and waiting to be your one-stop shop for education, community, and high-quality products. This dispensary in St. Louis, Missouri, is open seven days a week and serves recreational and medical products to its customers and patients. Let's dive into a few ways that the feel state dispensary pushes the envelope for its customers.
Offer training and education to their staff. Knowledge is empowering, and feel state is constantly finding ways to help its expert staff stay up-to-date on products and industry trends to provide a stellar customer experience.
Supply helpful resources to new customers from the start. Education is one of the free state's core values, including providing free educational information to help customers make informed decisions. They even have a free e-book on creating your own Cannabis experience; learn more here.
Create a safe space for staff and customers. Everyone wants to know they have a place they can go to, to be seen, heard, understood, and have their questions answered. All community members are welcome in this dispensary as they strive to support neighbors' well-being with connection
Smith inserts, "Education and training are important so customers can get the best products that suit their needs."
Image via Wallflower
Order Accessibility
We've been swept away from the state-of-the-art modern design that meets the lush appeal of Wallflower Cannabis House. Located in Las Vegas, Nevada, with a varied menu from everything to edibles, topicals, pre-rolls, and flowers, there's no shortage of keeping a stocked house for their customers. And just like many others, Wallflower places value on access for their community to get the products they need.
Check out just a few ways customers can get their products no matter what time of day.
In-store pickup

Delivery

24-hour drive-thru

Order online via Wallflower iOS app

Curbside pickup

Locker pickup
Image via Wallflower
According to Weedmaps, "more than 57% of people believe more people should have access to opportunities in the Cannabis industry, as well as an additional 57% believe everyone would benefit from a more inclusive environment." No matter the day or time, Wallflower is ready to provide accessible top-notch products with convenience and a rewards program to help you earn points.
Image via NuWu Cannabis
Product Diversity
With two locations in Las Vegas, Nevada (and the world's largest weed dispensary), Nuwu is leveling up its customer service to provide the best experience for its patrons. Check out just a few reasons why we love NuWu.
170 ft. of display counters

No waiting rooms

Over 1.1K+ in products

24-hour drive-thru

Comedy specials to tasting rooms and a knowledgeable and a friendly staff ready to help
Image via NuWu Cannabis
SparkPlug's Senior Account Executive, Sima Kurepa, adds, "They're huge on their community and stock over 200 brands with a drive-thru. They also run a podcast inviting people to come and sample products. It's pretty cool."

Sustainability
A recent survey shows "that 64% of consumers are willing to pay more for Cannabis that is grown organically with eco-friendly objectives."
Located in the heart of downtown Salem sits the unique dispensary Seagrass Salem, this dispensary is a must-see sustainable Cannabis destination.
Sourcing products from small, local craft Cannabis producers

Solid tie to sustainability and equality to help support local business growth

Ongoing partnership with the Salem Sound Coastwatch is designed to promote awareness and action in support of Seagrass in our local habitats and the environment at large
Image via Seagrass Salem
Kurepa chimes in, "Amazing dispensary in MA, with some sick art. They're an environmentally conscious dispensary donating money annually to help upkeep and restore the Sound ecosystem."
The Cannabis industry is constantly evolving and changing. So it's exciting to take a deep dive to venture more into Cannabis dispensaries that are growing and carving out a unique space within the movement.

If you're looking for a way for your dispensary to stand out, one thing stands out. Incredible customer service. By offering a variety of products, education for your staff and customers, creating a welcoming (and one-of-a-kind customer experience), and having an atmosphere where your employees are valued, celebrated, and trained with resources.

From 24-hour drive-thrus to sustainably sourced products or helping support local producers and ties to community involvement, these dispensaries stand out as Cannabis movers and shakers in the industry.
For more on Cannabis trends, check out How to Establish Your Cannabis Dispensary in a New Market