With content creators and the creator economy enhancing collaborations and boosting brands on social media platforms, are retail stores a part of the next wave of creation?

According to Retail Wire, Walmart + is going all in on content creation, starting with their platform. A beta test is in motion for Walmart Creator, a commerce platform for monetizing shoppable products, and is the next evolution of the retail's social media strategy and digital presence."

With Walmart+ shifting to digital storytelling is an exciting time for a more authentic and genuine way of experiencing shopping, capitalizing on the additional foot traffic in-store and boosting online sales. There's no question the creator economy is here to stay. Learn more about how you can leverage content creators for your retail stores.

Establishing partnerships with creators

Influencer Marketing Hub states, "the creator economy market size is projected to be $104.2B, with 72% of creators citing Instagram as their favorite platform."

So how does a retail business owner jump into this new wave of marketing? It starts with connection. Consumers (in-person or digital) want to feel connected to a retail brand, especially before they purchase. According to Invoca,"81% of retail shoppers conduct online research before they buy."

In addition, most consumers start their online purchase and research decisions via search. Some industries and verticals, in particular, stand out in the mix. For example, bicycle dealers, florists, and jewelers have a significant percentage stemming from online.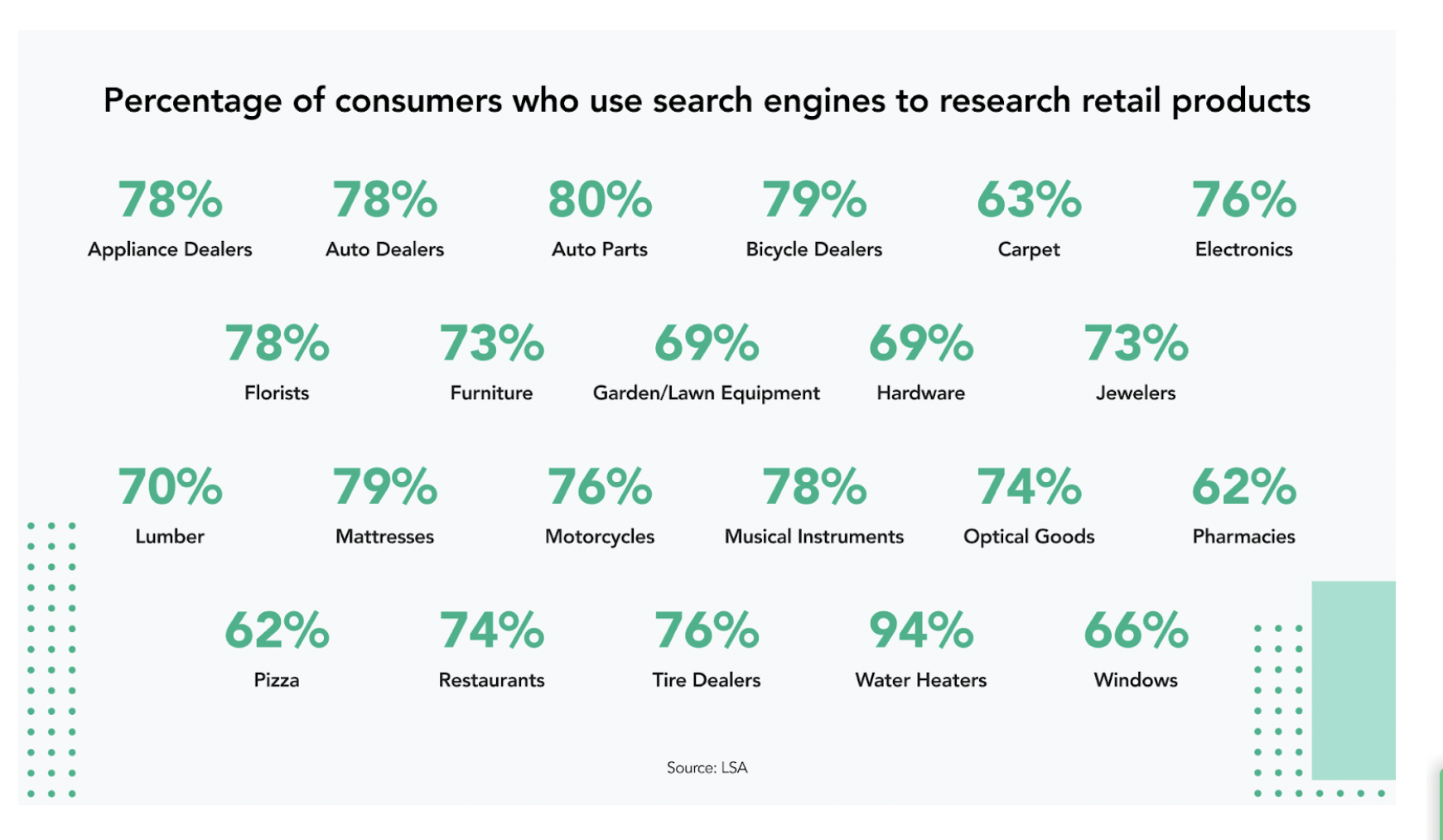 Source: LSA / Invoca
Content creators can help boost in-store promotions and pop-ups

While content creation and the creator economy have exploded on digital platforms, how can retail stores leverage this fun new way to help tell their story?

"Retail brands leverage creators to boost in-store traffic in several ways, from providing exclusive in-store discount opportunities to pass to their followers. Retailers also partner with local creators and businesses to host giveaways, which require participants to visit a store to redeem prizes. Other options are hosting live streams with creators from a brick-and-mortar store location to show followers the in-store experience or hosting an in-person meet-and-greet or pop-up event with creators at the store." (Modern Retail)

So whether you're a small business or a large retail chain, you can jump in on the action in several ways.
Some quick takeaways include:
Create opportunities with a content creator and In-store discounts
Live streams from brick-and-mortar store location
Hosting in-person meet and greet
Pop-up event with creators at the store
Host giveaways with the creator (and redeem prizes)
What's unique about this customer experience is that it combines new technology with the in-store experience to create an exceptional storytelling experience for in-person and online customers. It blends two worlds. It allows you to collaborate with local creators or content creators traveling in your area.
Boost brand storytelling with relatable content

Not all retail stores have a vast marketing or spending budget, but that shouldn't stop you from jumping in on the fun. Starting small with one or two content creator connections could give you all the content and engagement you need.
With one collaboration, and depending on the type of content produced, you can expose your brand or retail store to a new audience. With just one live stream, you could see an uptick of followers on your retail, social channels, foot traffic, or in-store purchases.

"Bigger isn't always better. When you're co-creating, it's better to have a creator partner with a deep understanding of their audience and a strong point of view than a creator with a larger follower count. The best co-creation benefits come from creators with a clearly defined niche." (Sprout Social)

There's a real opportunity for experimentation and collaboration with the creators to see what will resonate with your customers and their audience—a chance to create something together- a fun, smart tactic to leverage in retail.
Direct from The Creator Report, Sprout Social identifies some key goals for why stores and brands collaborate with creators. Not surprisingly, a good proportion is related to brand awareness and engagement.
Consider the following:
62% generate more engagement
60% reach new audiences
53% strengthen community on social
42% drive revenue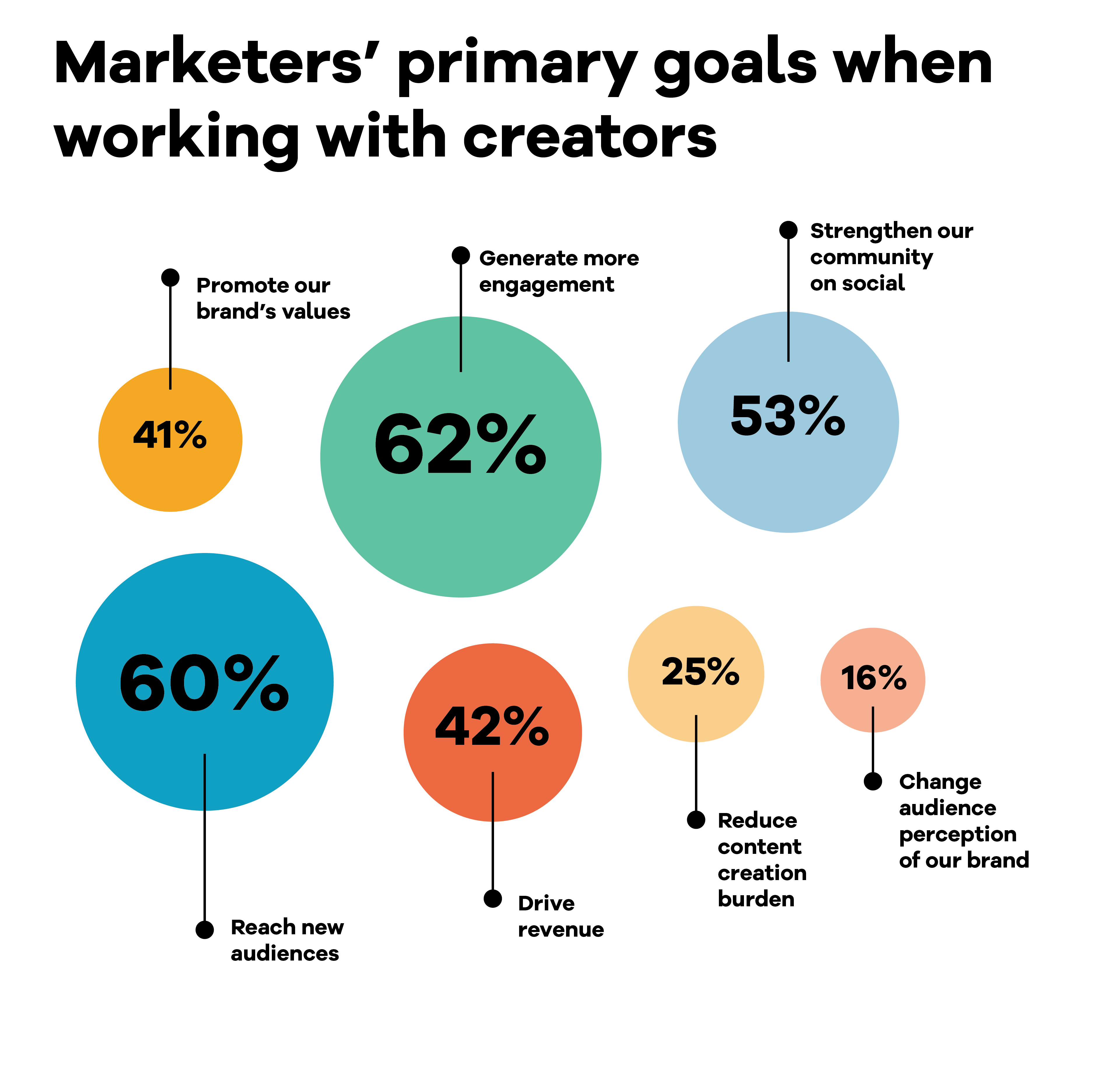 Source via Sprout Social
Do you want to read more industry insights? Grab the Retail Industry Predictions Report here.

Different content creators use different platforms (and that's okay)

While not every content creator produces the same content, the same goes for social platforms. Some platforms are only on 1-2 social media channels, while others are on more than one. Consider which platform makes sense for your industry and then establish a plan with a content creator. Check out these insights from HubSpot on which platforms are popular for content creators and brands.
Usage of platforms:
Instagram (+35% YOY)
TikTok (+15% YOY)
Facebook (+12%YOY)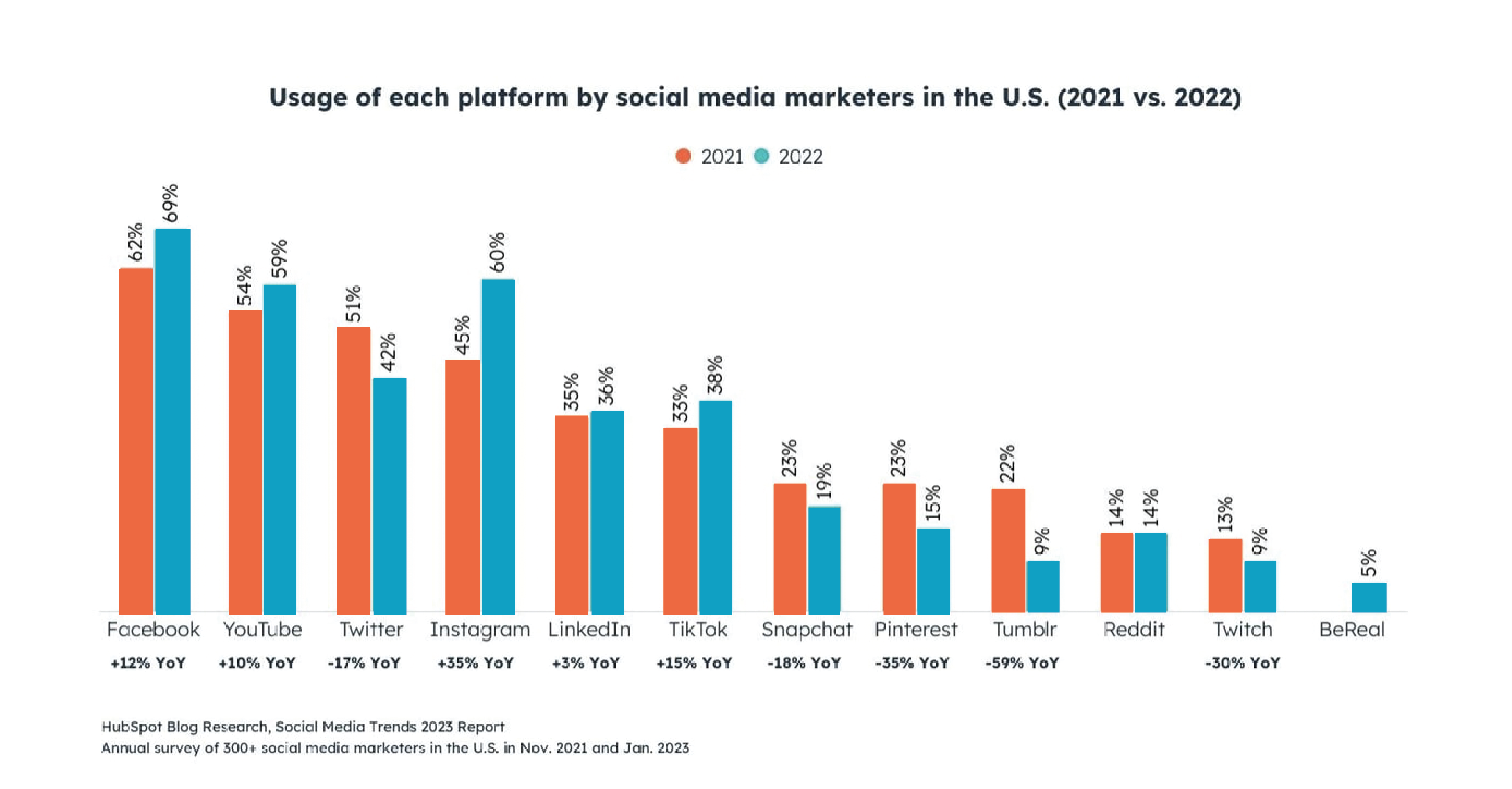 Source: HubSpot
Channel with the most growth potential:
Instagram
TikTok
Facebook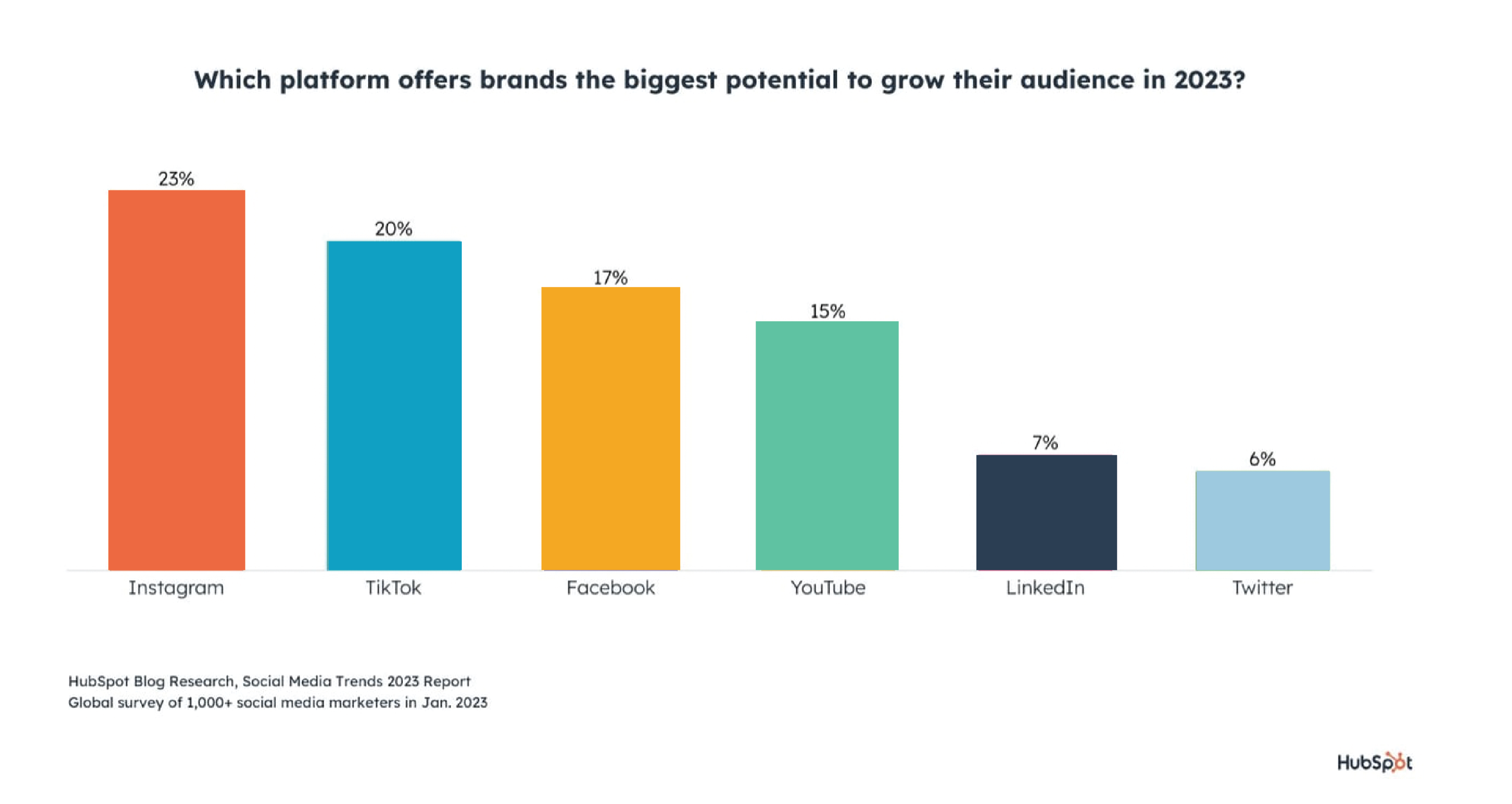 Source: HubSpot

Content Creator Highlight: Gen-Z and Audio
"80% of Gen-Z consumers, a demographic steadily growing its purchasing power, enjoy audio content because they can express their individuality and explore different sides of their personality." (HubSpot)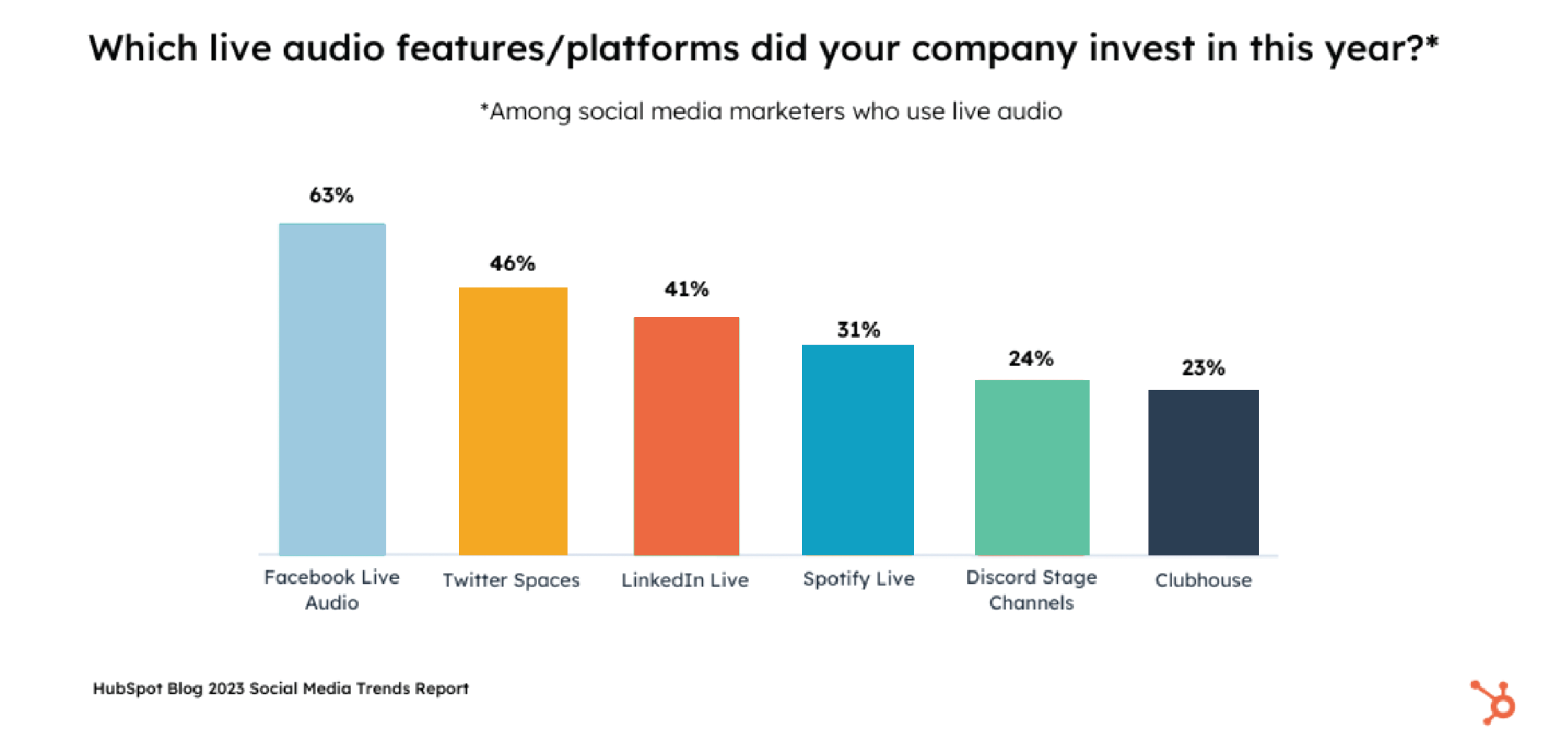 Source: HubSpot
Invest in the Creator Economy and Watch Your Community Take Flight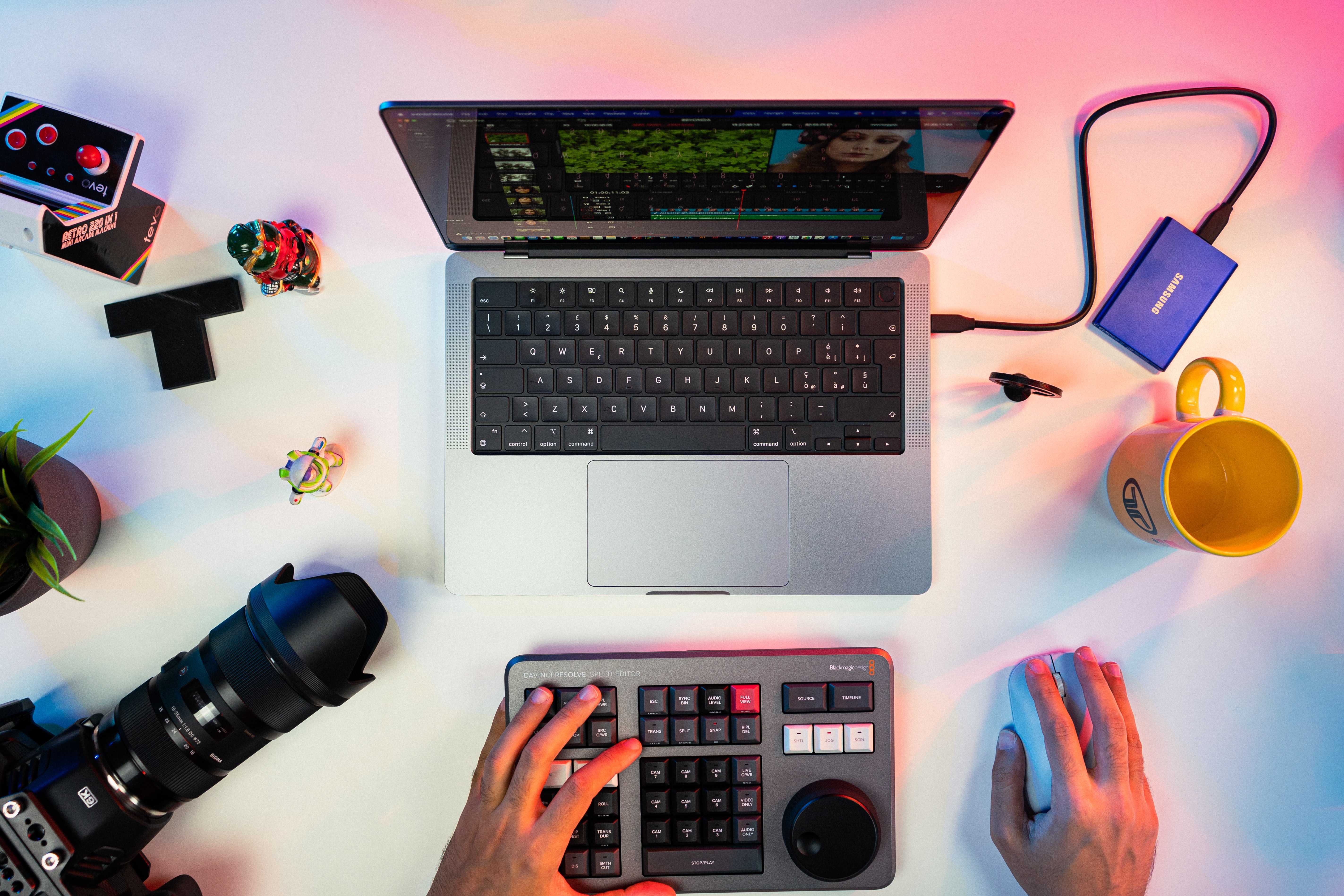 With the help of new technology and the popularity of content creation, retail stores, and brands can now leverage the help and support of creator storytelling. From live streams to in-store pop-ups and surprise product drops, there's no limit to the creative and relatable content you can create for your customers.

For more on retail, check out Retail 101: Launching a Retail Store